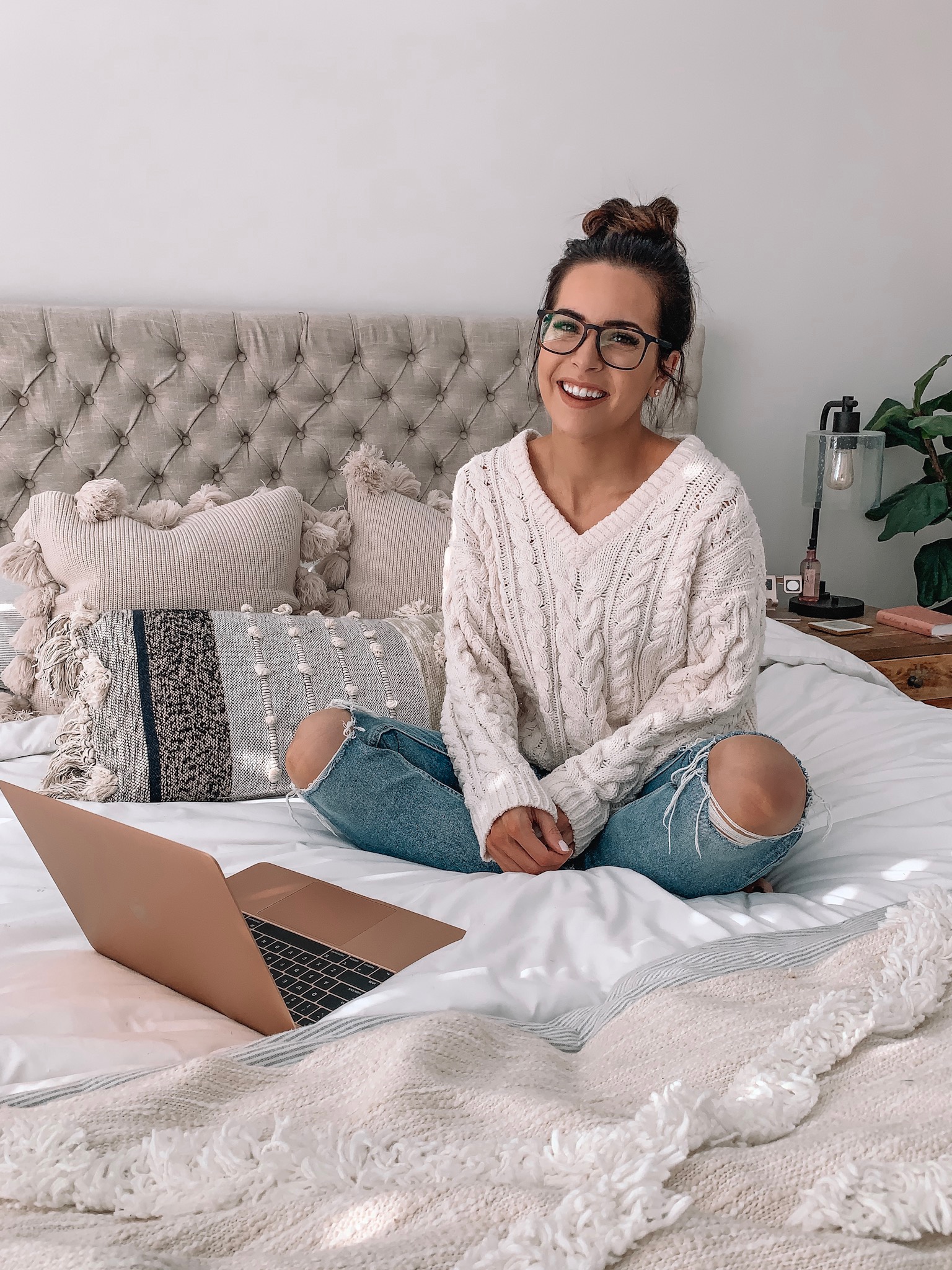 Hi guys, happy Monday! I just got some new glasses and wanted to share my whole experience in a blog post so I could give you all the details. 🙂 If you guys don't already know, I'm a daily contact wearer and also wear eyeglasses on occasion (typically in the early morning and late evening). While my vision isn't terrible, it sure is getting worse as I age (boo!).
It had been a hot minute since I had an eye exam, and I was definitely due for one since I noticed that my right eye wasn't seeing as clearly as of recently (perhaps my pregnancy with Keldon had something to do with that). The eye clinic I previously went to wasn't the best experience, so I sought out a different one and decided on LensCrafters inside my local Macy's store. I set up an appointment online and was able to get an eye exam appointment just a few days later! Super easy, and super convenient.
When I got there, I was greeted by the friendly staff and was able to get seen from my new ophthalmologist right on time. She was also very kind and welcoming; I love good customer service, it's very important to me! Eye exams aren't the most pleasant in my opinion, so it helps tremendously when you have an awesome doctor! I was in and out after about 30 minutes and was set up with a new eye prescription. Next came the fun part: picking out my new specs! My LenCrafters at Macy's store had a great selection of designer eyewear brands (Ray-Ban, Tory Burch, Versace, Tiffany and Prada, just to name a few) and different styles to try on, and I went with a really cute pair of Ray-Bans (style name is RX7074 Tortoise). They are the perfect size and style for me, and I love how lightweight they are! I added in the anti-reflective and blue-light blocking "ala carte" options to my lenses, which I'm super happy about! The last time I bought glasses I didn't have the option for blue light, so that add-on was a big perk for me! I couldn't wait to pick them up and have been wearing them so much more than I used to wear glasses since I like them so much, haha!
My glasses only took about a week to ship to the store, and they called me once they were in. Picking them up and doing the fitting took only 5 minutes and I was out the door. I highly recommend checking out LensCrafters at Macy's if you are looking for a new eye clinic! And I also highly recommend the style I picked out if you are shopping for new glasses. 🙂 I think a new pair of glasses and/or sunglasses would also make for a really thoughtful and practical gift idea for a loved one this holiday season! Sunglasses are also available in prescription, and so many styles ready to fit every personality.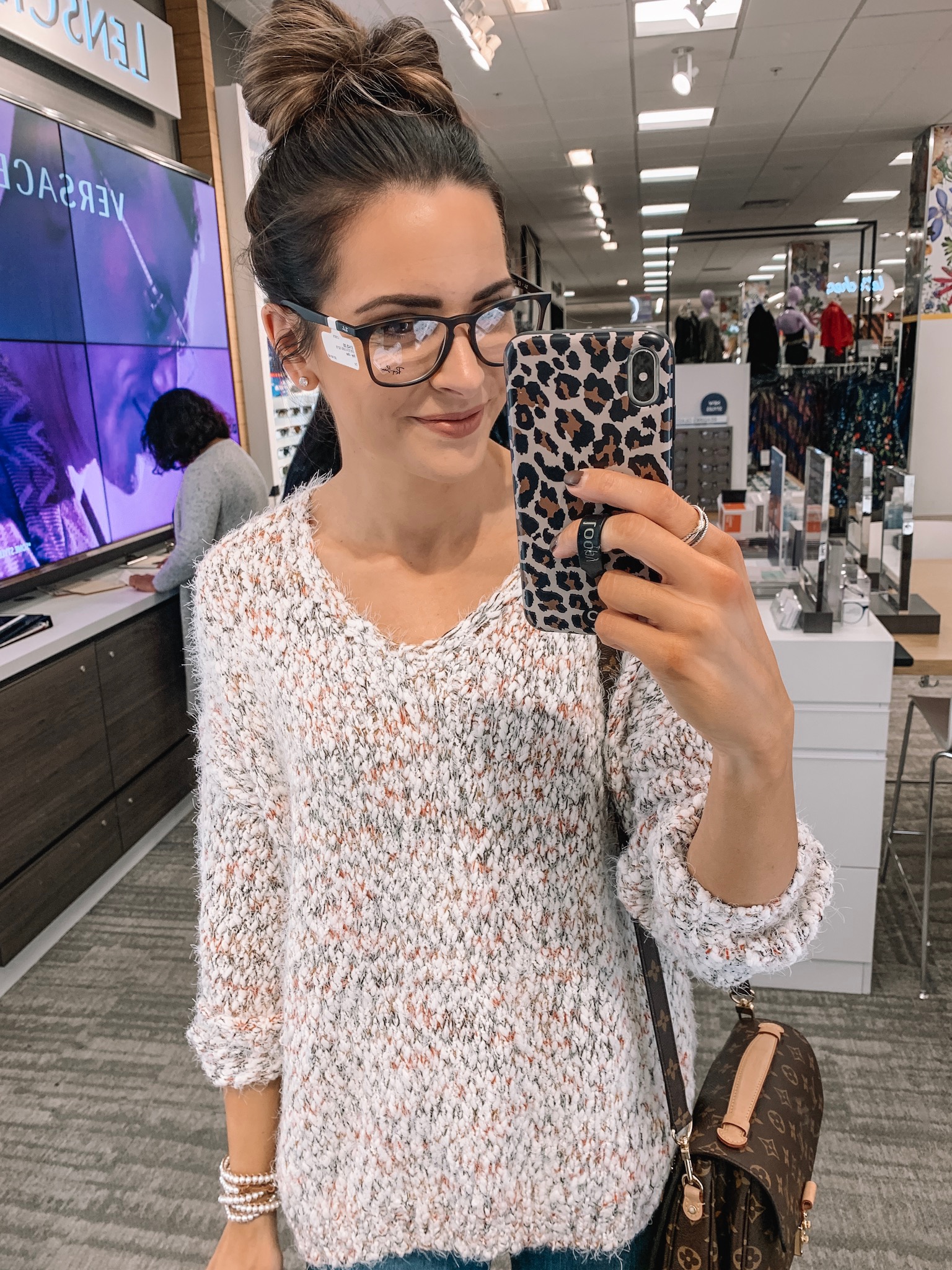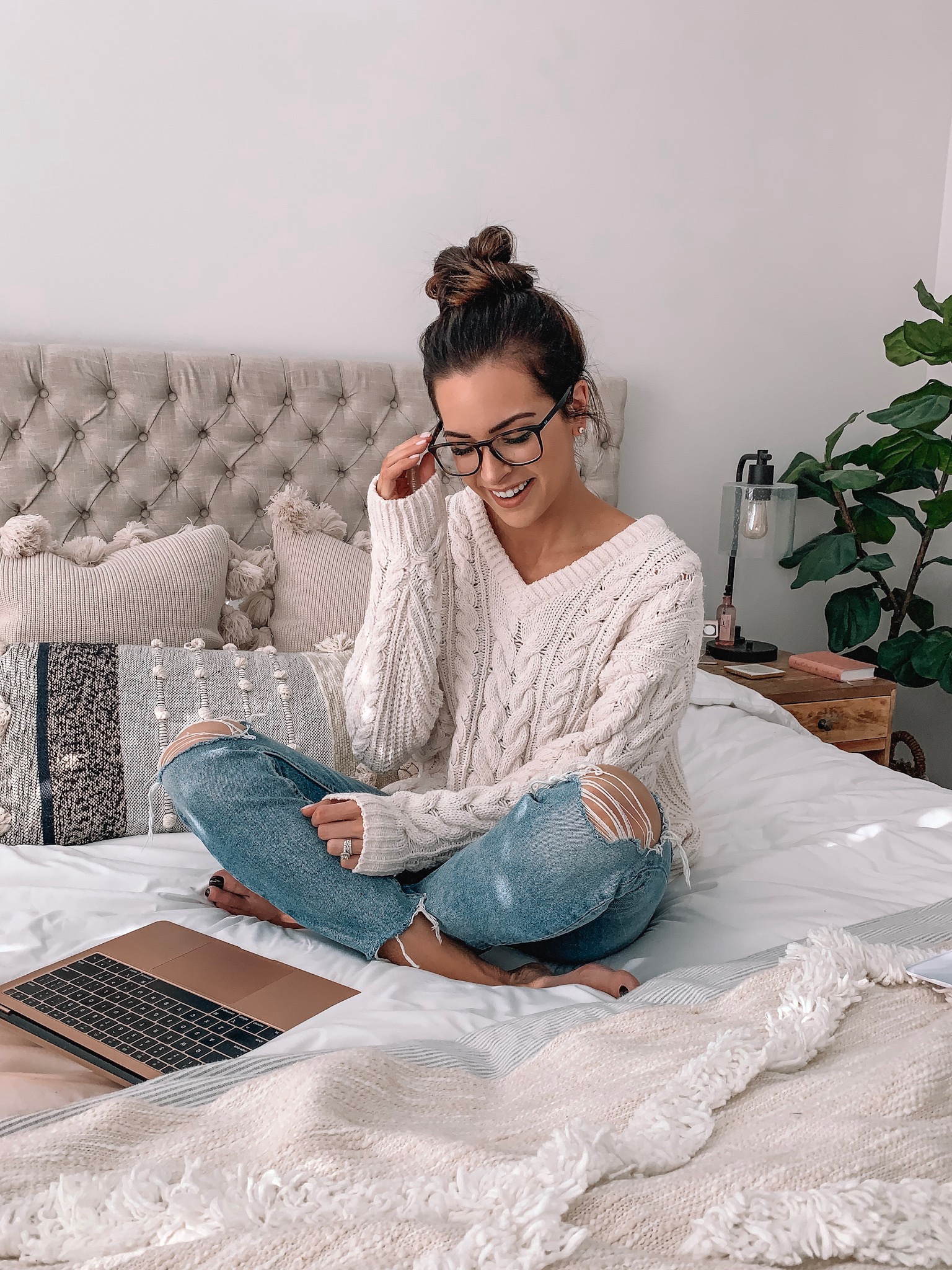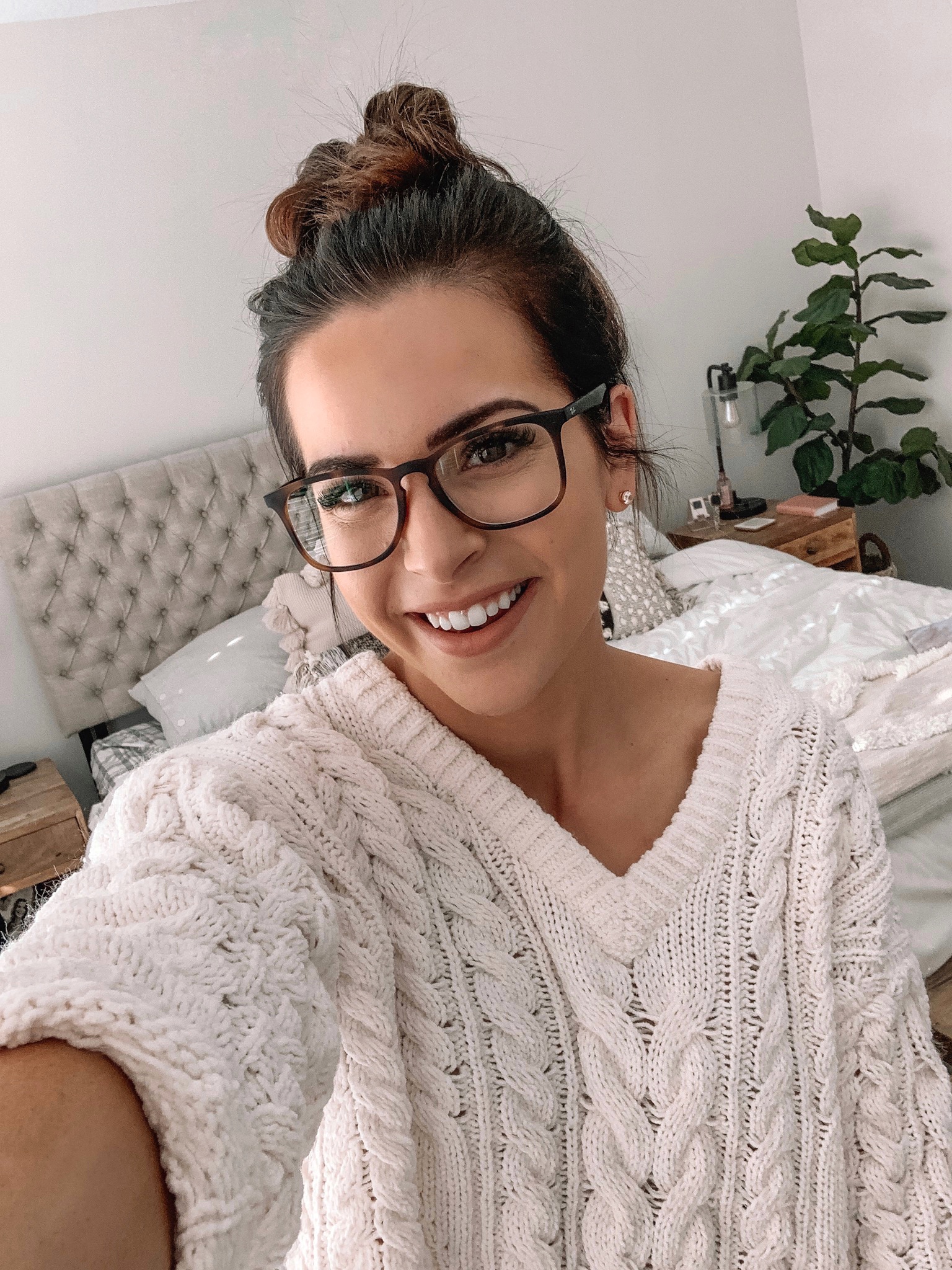 A big thanks to LensCrafters x Macy's for partnering on this post! As always, all opinions are my own.