The summer season is officially here, and I couldn't be more excited! As the seasons change, so does my makeup – I love to play around with seasonal shades and also accommodate my changing skin per the weather. Anyone else's skin super dry in the winter, and dewy/oily in the summer? Fortunately, refreshing your makeup for the season doesn't have to cost a fortune, thanks to Walmart offering tons of amazing products from NYX Professional Makeup for under $20! I'm excited to partner with them to share some of the best products I've found. NYX is my all-time favorite drugstore makeup brand, because they have lots of different products to offer that perform really well; some even perform better than some of the high-end products I've tried! And it's super convenient that Walmart.com is now offering FREE 2-day shipping on orders over $35… can I get an amen from my fellow online shoppers?! 🙂 Insider tip: I am big on reading reviews when contemplating the purchase of a beauty product, and Walmart.com has so many customer reviews in their beauty department, which helps make my decision-making much easier! The makeup products below are all under $20, and they did not disappoint! Some of them I have been actually using for years (Butter Gloss in Creme Brûlée, Matte Finish Spray, HD Blush), and others recently launched or are fan favorites!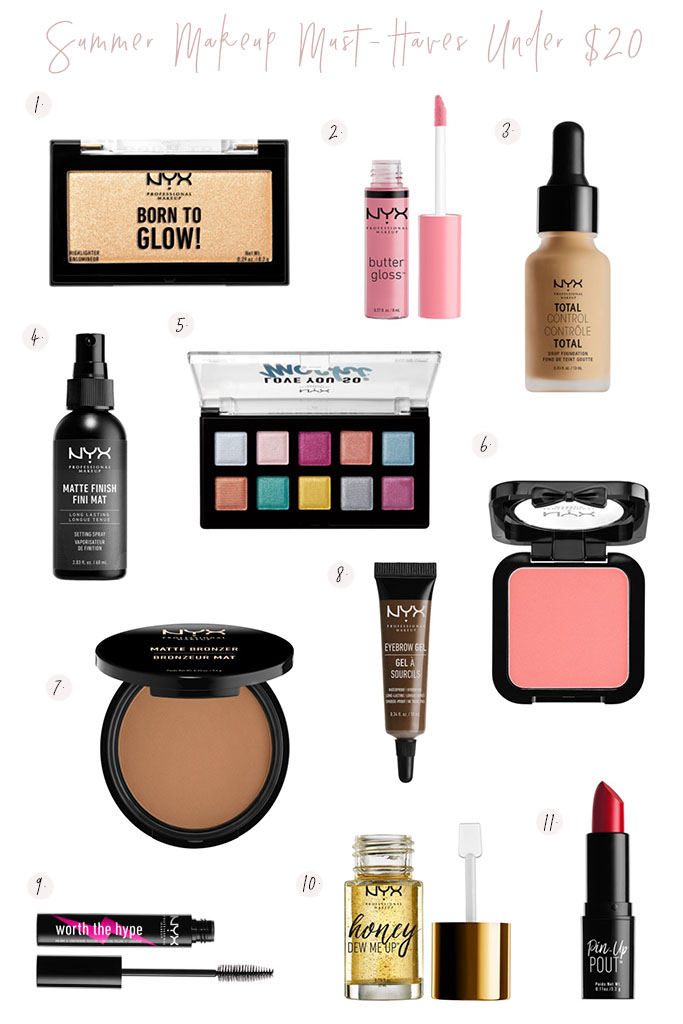 Summer Makeup Must-Haves Under $20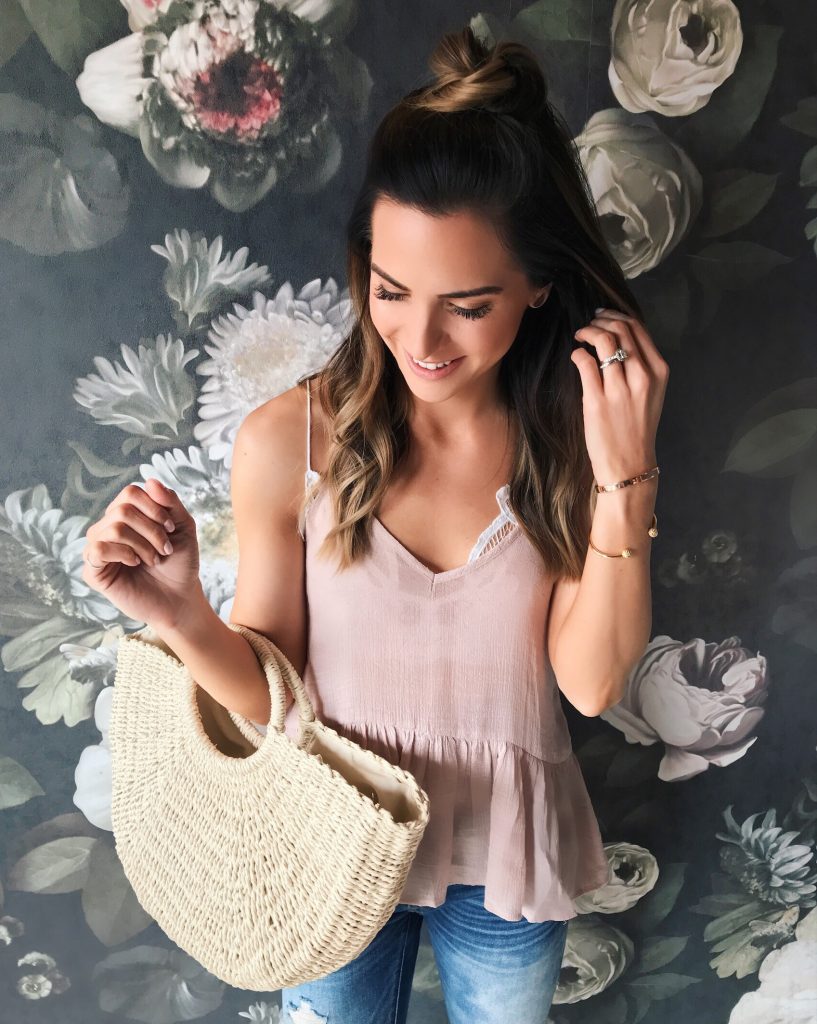 As always, thanks for reading! Are there any other NYX products I should know about that I haven't tried yet? I love when you guys give me your recommendations! 🙂 Don't forget to browse Walmart's selection online, because they have it all!

Thank you Walmart for sponsoring this post! All opinions are my own.