It's so nuts to think that July is here already, and fall is just around the corner! If you've followed me (and any fashion blogger for that matter) last summer, you will understand all the hype about the annual Nordstrom Anniversary Sale that begins mid-July! Very excited to be sharing my Nordstrom Anniversary Sale 2018 Guide with you today to prep you for this crazy, one-of-a-kind sale! I've been shopping the sale for 3 years now, and I have definitely have some tips and tricks for you guys since it can be really overwhelming; I got you!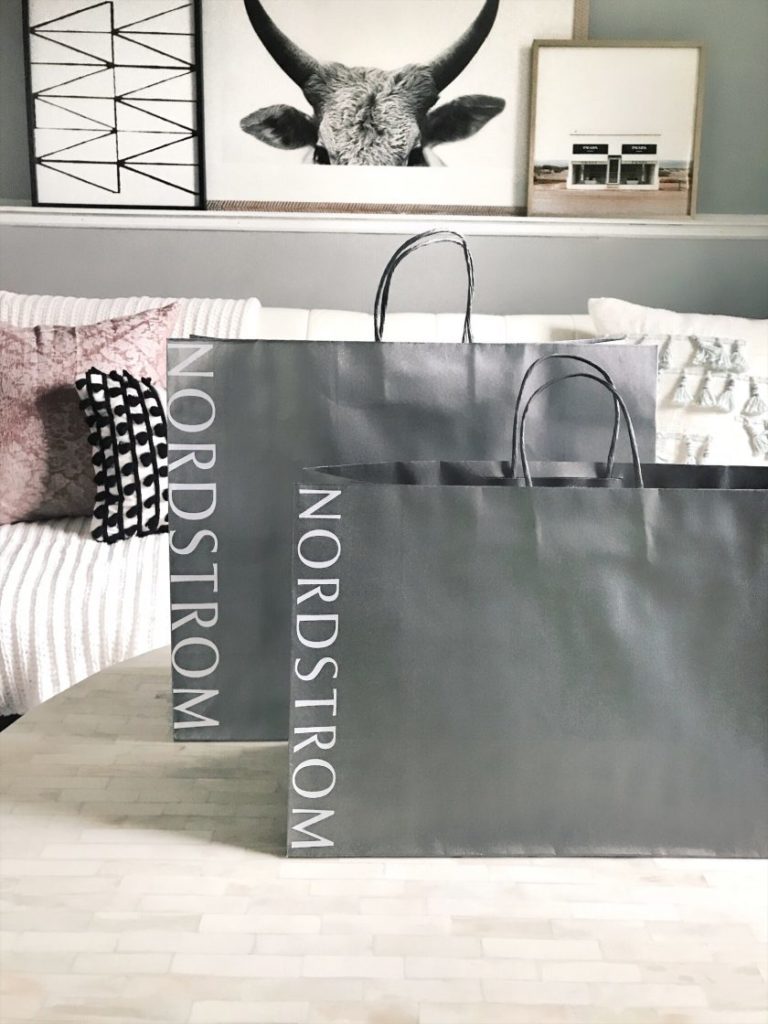 What is the Nordstrom Anniversary Sale?
Only the best sale of the year, I kid you not! It's my absolute favorite. Contrary to other sales that markdown end of season pieces, the Nordstrom Anniversary Sale releases BRAND NEW pieces for the fall and winter season ahead, in addition to some amazing summer-to-fall transitional pieces, that are discounted up to 70% off, and will go back up in price after the sale is over (August 6th) Everyday essentials from favorite brands like BP., Leith, Sam Edelman, Tory Burch, Free People, Caslon, BlankNYC, Barefoot Dreams, Charlotte Tilbury, and T3 (I could definitely go on!) are all included in the sale. And it's not only for women but for men, kids, and home, too! You can shop through this link when the sale launches, and of course I will be sharing a full round-up of the pieces in my cart and that I've purchased bright and early on the 1st day of Early Access (July 12th)!
When is the Nordstrom Anniversary Sale 2018?
July 12th, 2018 12:00 AM Pacific: Early Access available to all Nordstrom cardholders ONLY! (I have mine hooked up to our bank account, so it's basically like having a separate CC just for shopping at Nordstrom, Nordstrom Rack and HauteLook! Low maintenance and so worth having – even just to get Early Access to the NSale! You also get Nordstrom Reward Notes to shop with after building up your points (2 points per $1 spent – receive a $20 Note every 1,000 points to spend on anything! Apply for a card HERE. As a side note, I don't get any sort of kick back when you apply for a card, I just really think they are 110% worth getting!
July 20st, 2018 12:00 AM Pacific: The Nordstrom Anniversary Sale 2018 is open to everyone, with and without a Nordstrom card. Some of the most popular items from the sale end up being sold out at this point and don't all get restocked, FYI!
August 6th, 2018 12:00 AM Pacific: The sale ends and items return to their normal retail price.
Should I shop the Nordstrom Anniversary Sale in store or online?
The stores get very busy (and very unorganized with people constantly trying on items), so to save time and get what you are looking for the quickest, definitely shop online! I will be shopping online at 2:00 am CST when it goes live 🙂 dedication right there, lol! Nordstrom always offers free shipping and free returns, so if something doesn't work, you can send it back with the shipping label it came in! If you are unsure about sizing, I recommend grabbing the 2 you are considering, just in case they sell out. Nordstrom also offers 2 day $9 shipping if you need it quick!
If you are looking to get your hands on the items right away, check to see if they are in stock at your Nordstrom. You can always purchase online and pick up in store! I do this when I'm in a pinch and don't want to take the time to go looking for the item, checking out, etc. Super easy and efficient!
Will you be covering the sale on your blog, Instagram, Facebook, etc.?
Absolutely!! Starting around 2 am CST on July 12th, right here on my blog where I'll be rounding up my first look favorites and what I've purchased so far. I'll be covering a LOT of the sale here on my blog and social channels, linking along the way for your ease of shopping over the course of the entire sale! Feel free to browse some of last years blog posts HERE, HERE, HERE, HERE, HERE and HERE! What kind of posts are your favorite? I'd love to create posts on what you like best!
What's your strategy to shop the sale?
Previewing the catalog – I will create a post this week covering my sneak peek favorites! Please note, these aren't even close to all the items that will be offered – hundreds and hundreds more will be releasing! It's a good idea to take a look though, in case there are any you want to note to purchase when they launch the sale!
Make a shopping list of what you need for the fall and winter ahead – Cardigans, boots, booties, sweaters, jackets, and a good pair of denim (designers like AG Rag & Bone, and Citizens of Humanity are included) are always at the top of my list! I also love to take advantage of the exclusive beauty sets (lip kits, limited edition palettes, etc. offered during the sale are so good!
Prioritize your list, and shop those items first. Cardigans and boots/booties always sell out the quickest!
Let me be your guide! Like I mentioned above, I will be covering the sale a ton, sharing try-ons, reviews, sizing guides, etc. Last year, it took me 2 hours to go through all of the pages on the website of the sale, so it can get overwhelming real quick! I'll narrow down the best of the best. 🙂 I also greatly appreciate when you guys shop through my links! It means so much and is what helps run my blog! If you ever need my suggestion on pieces you are looking for, I am always happy to help! Feel free to comment on any of my Nordstrom Anniversary Sale blog posts, Insta and Facebook posts, DM me, or email me at

[email protected]

!
Less than 2 weeks away, and I cannot wait!! What will you guys be shopping for? Stay tuned for my sneak peek favorites from the catalog this week! 🙂
Still shopping for summer? Shop my Nordstrom summer mark-down favorites below!