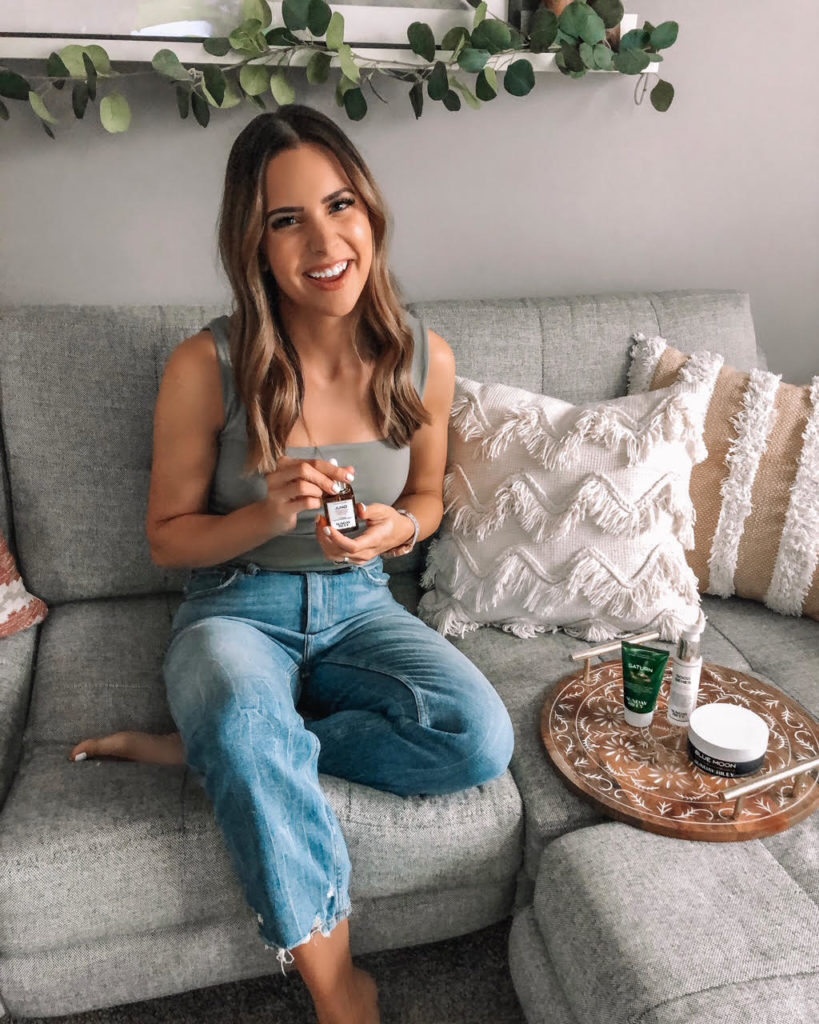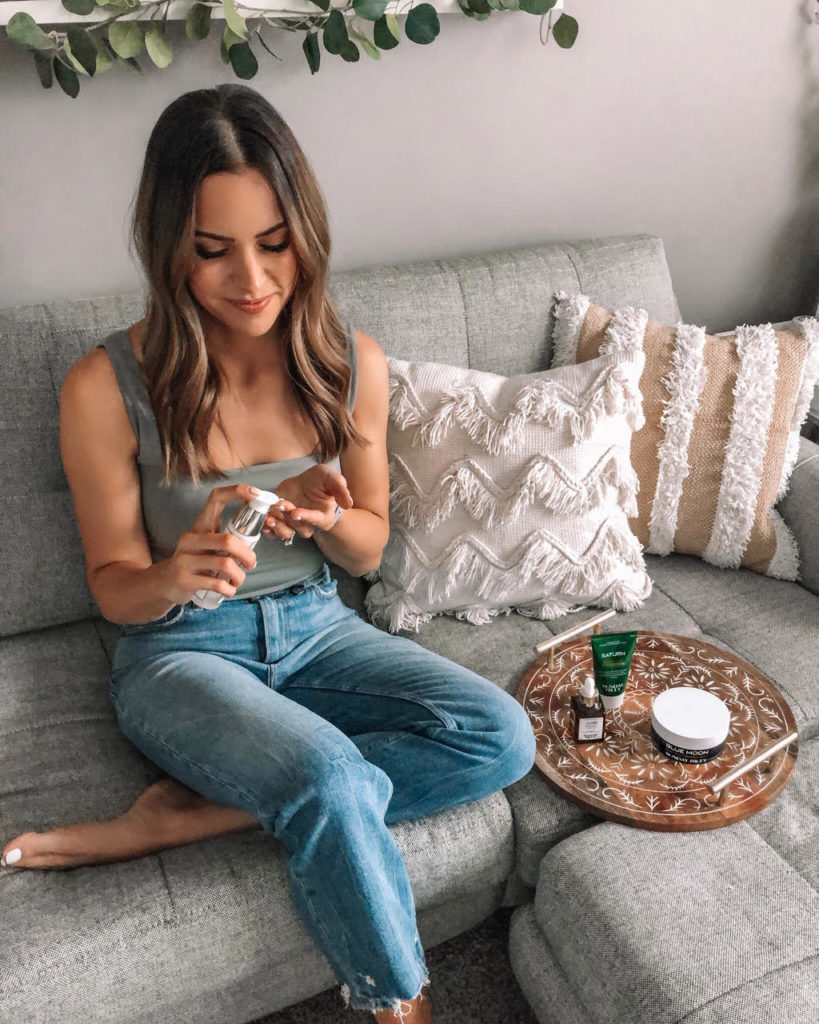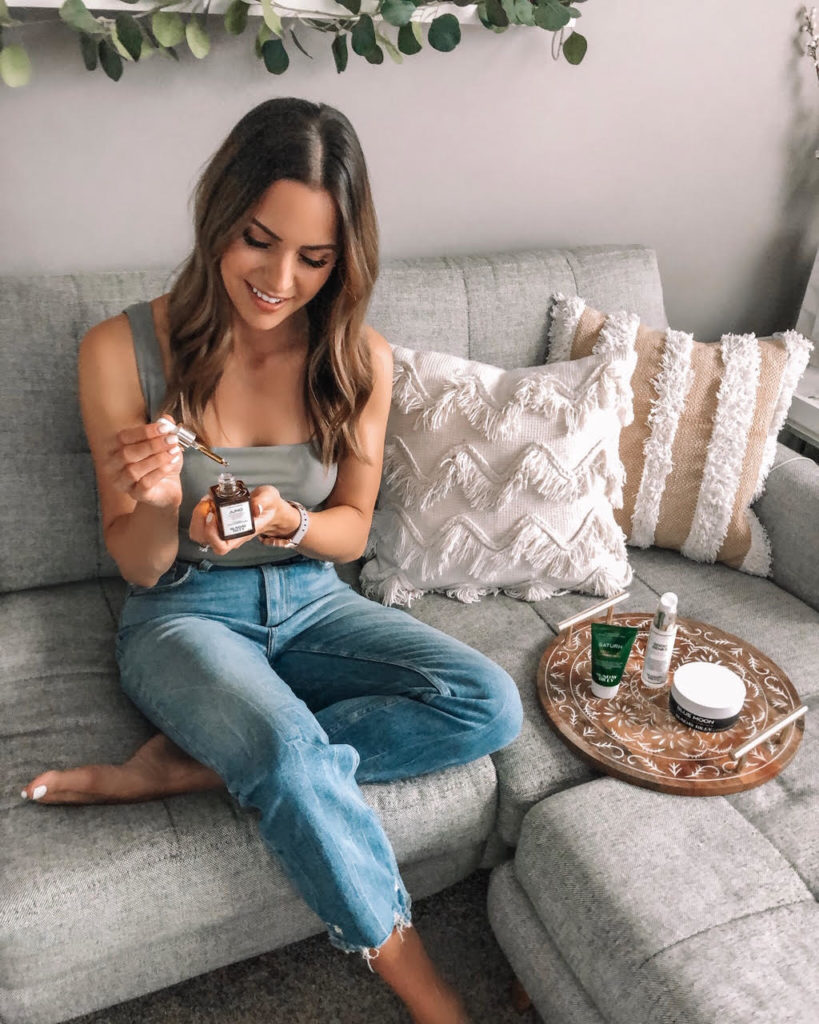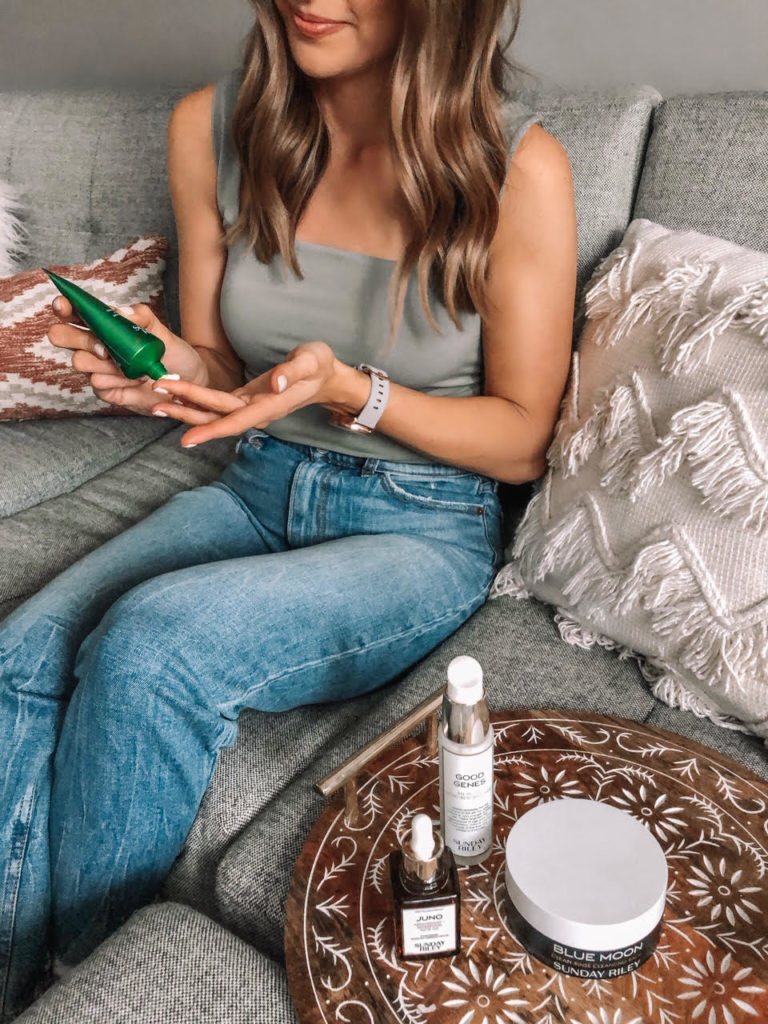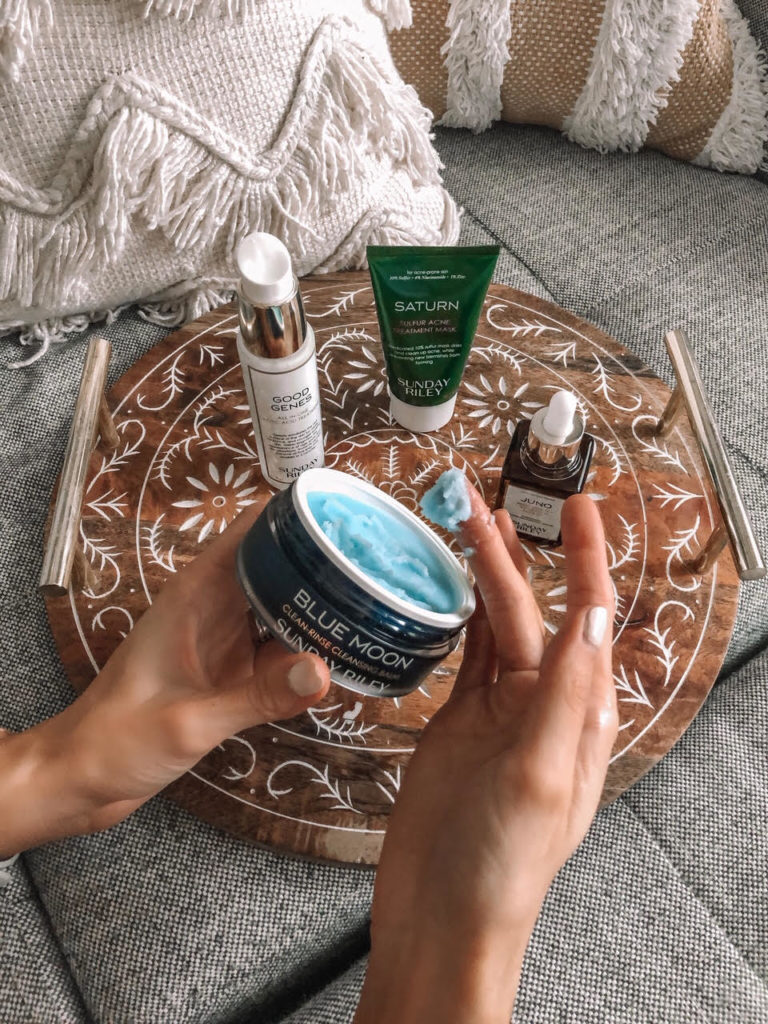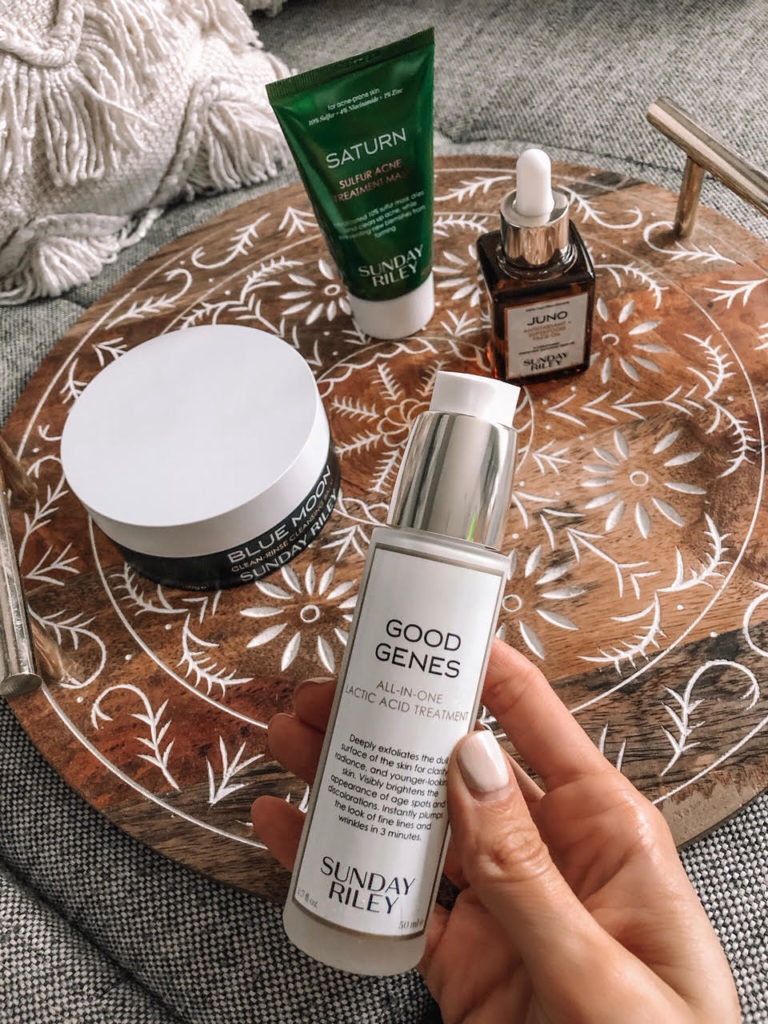 This post was written in collaboration with QVC, and I have been compensated for this post. As always, all opinions are my own. Thank you for supporting brands that support The Styled Press!
One of my favorite parts of my job is trying out new skincare and beauty products and sharing my review with you guys. I've been dying to try out Sunday Riley products for quite a while now, and finally ordered some and have been testing them out the past few weeks to see if they lived up to their hype!
QVC just recently started carrying Sunday Riley, which is super exciting! I love QVC because of their wide variety of inventory, engaging and differentiated shopping experience, special discounts, easy pay, simple returns, free exchanges and overall awesome customer service.
The Good Genes All-In-One Lactic Acid Treatment was one of the products I was looking forward to trying most. It's an all-in-one treatment, that includes  lactic acid, that, helps to smooth, and retexturize the appearance of skin. I've always heard rave reviews on this product due to the results it gives for dull looking skin and radiance. 
Immediately after the first use, I noticed  a difference in my skin. Basically, it makes it look like you just have good genes, hence the name. 😉 Good Genes is on sale for $79 today only if you are interested in trying it out! After today, it will go back up to $105. This product is NEVER on sale anywhere, so it's a really great time to pick it up!
I'm a big fan of cleansing balms, so I couldn't wait to try the Blue Moon Tranquility Cleansing Balm! If you haven't tried a cleansing balm yet, I highly recommend this one. This one by Sunday Riley is a hydrating cleansing balm that removes makeup (even pesky eye makeup) and impurities with sugar-based cleansers, and is formulated with essential oils like camomile, tangerine and Blue Tansy. In short, it melts your makeup away while also hydrating it and making it feel clean and baby soft! The texture starts as a balm, and once wetting with warm water, turns into an oil. So good!
The only con I have about this product is that it is a little smelly… you could probably guess that though, since sulfur is in the name of the product, after all. 😉
If you guys have been following my skincare routine and recommendations, you'll know that I love a good mask! The Saturn Sulfur Acne Treatment Mask is a medicated, 10% sulfur treatment mask that helps fight multiple forms of acne, while helping prevent future breakouts. A great solution for acne and blemishes, and excess oil! This one helped me big time in the hormonal acne department! I will use this about once a week when I can feel acne coming on. You can also use this as a spot treatment!
The only con I have about this product is that it is a little smelly… you could probably guess that though, since sulfur is in the name of the product, after all. 😉
The Juno Antioxidant + Superfood Face Oil is a great option for a final step in your skincare routine (use as a moisturizer), and perfect for those with dry and dehydrated skin (I do not recommend it for those who have oily skin). The oil sinks in super well after a few minutes, leaving skin hydrated, protected, and glowing! Formulated without parabens, sulfates, and phthalates.
Any products intriguing you?! I'd be happy to answer any other questions you may have about any of the products. I love chatting skincare! 🙂 Thanks so much for reading!