As seasons change, so does my makeup routine. I love trying out new products, but I definitely go through a lot of trial and error before I am sold and stick to a product! These 5 makeup products are recent purchases that have made their way into my summer makeup routine. Here's why: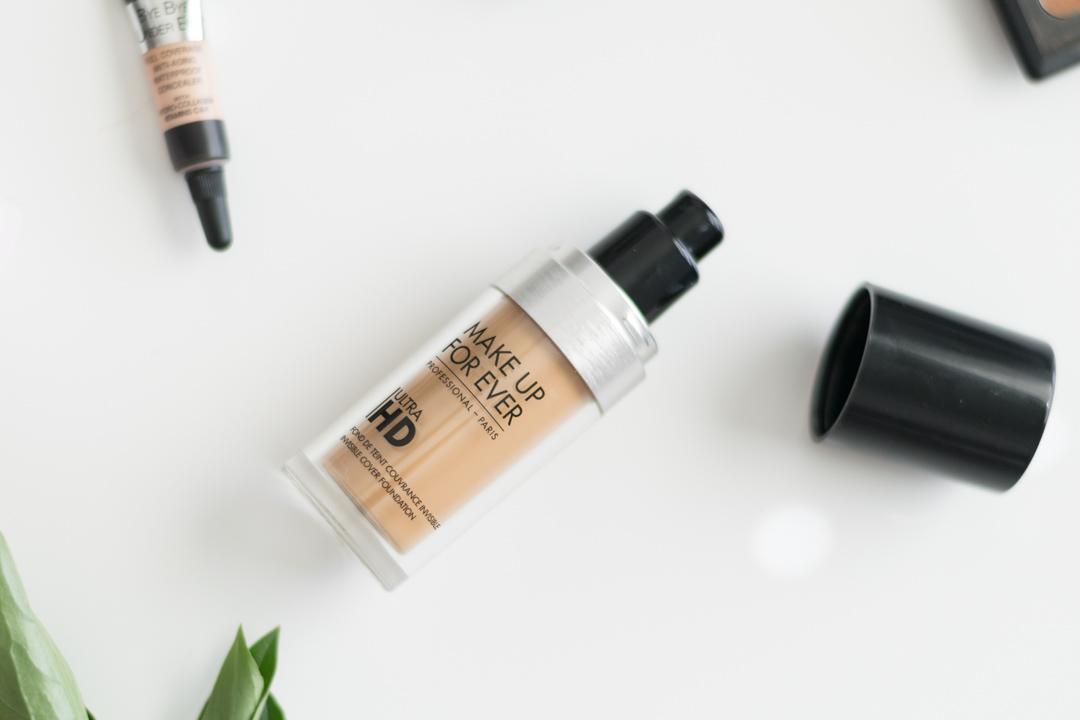 Makeup Forever Ultra HD Invisible Cover Foundation: Now I need to start off by saying Estee Lauder Double Wear will forever be my holy grail foundation, but it is a bit heavy for everyday use in the summer time. So on days that I don't need long-lasting full coverage, I use this foundation. It's super lightweight,  buildable and has a beautiful finish. Great for masking minor imperfections!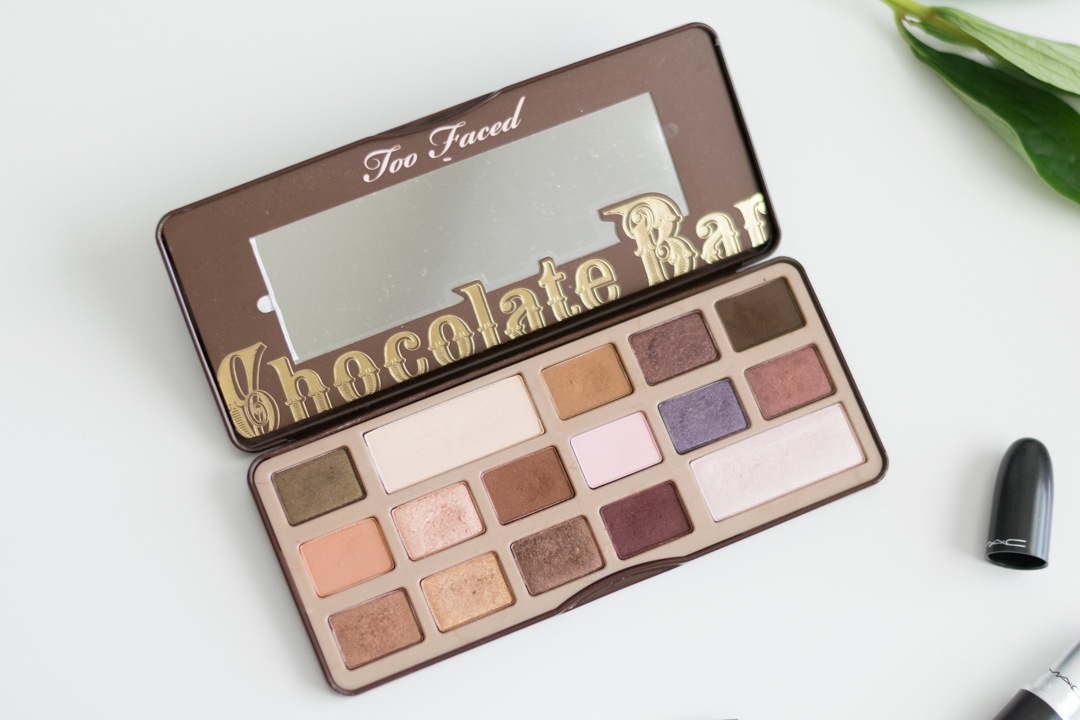 Too Faced Chocolate Bar Palette: My mom gave me this palette after she raved about hers, and it has so many warm and neutral shades that not only look pretty, but have great pigmentation and blend beautifully! My favorite shades are Marzipan (2nd color in the middle row), Salted Caramel (1st color in the middle row) and Milk Chocolate (3rd from the top). I can't wait to use the dark-purpley shades this fall!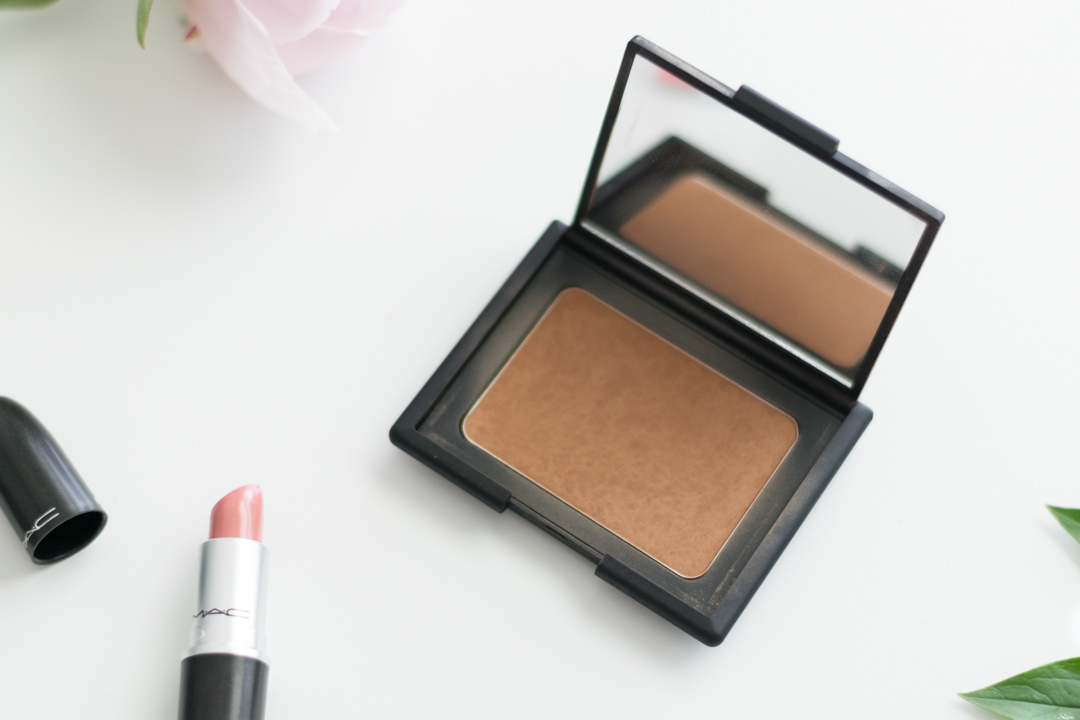 NARS 'Laguna' Bronzer: Guys. If you purchase anything from this post, let it be this. It has completely taken my Benefit Hoola Bronzer's place, which I repurchased for about 3 years. While the Hoola Bronzer is still great, this one is just so much greater. It instantly warms up your face and gives a very natural glow. Great for most skin tones! Check out it's raving reviews if you still aren't sold. 🙂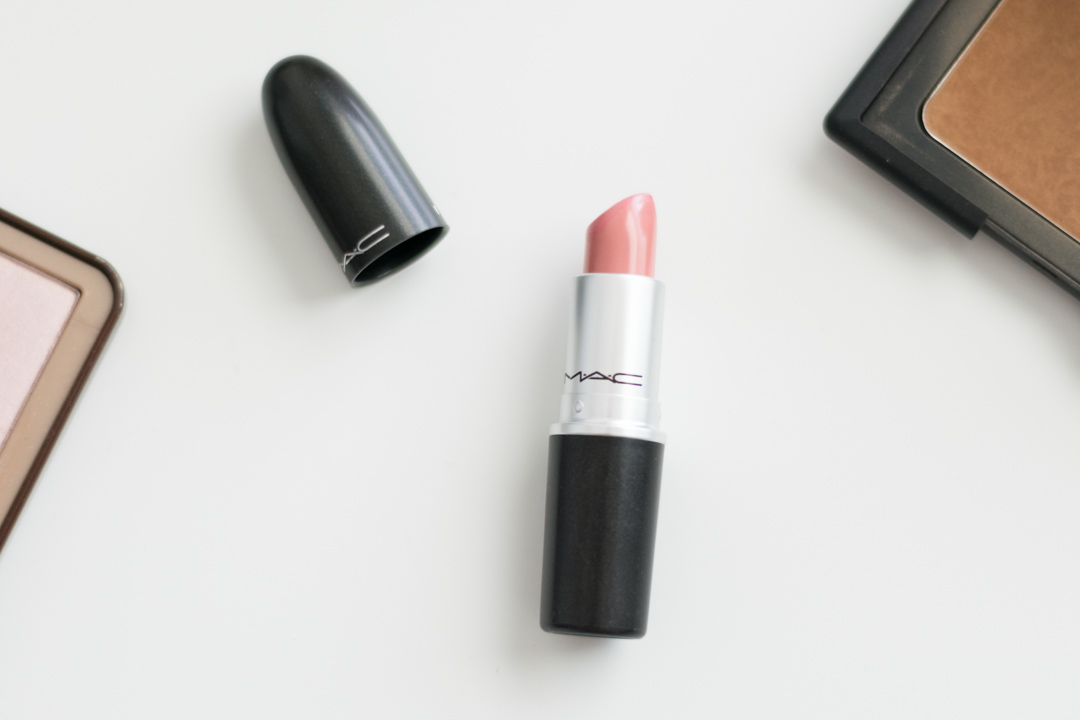 MAC 'Cremecup' Lipstick: I love MAC's lipstick formulas, and this shade is the perfect semi-sheer, pinky-nude. It really pops with a tan! Sometimes I will layer it with a lip balm underneath or with a gloss over it (like NYX Creme Brûlée Butter Gloss).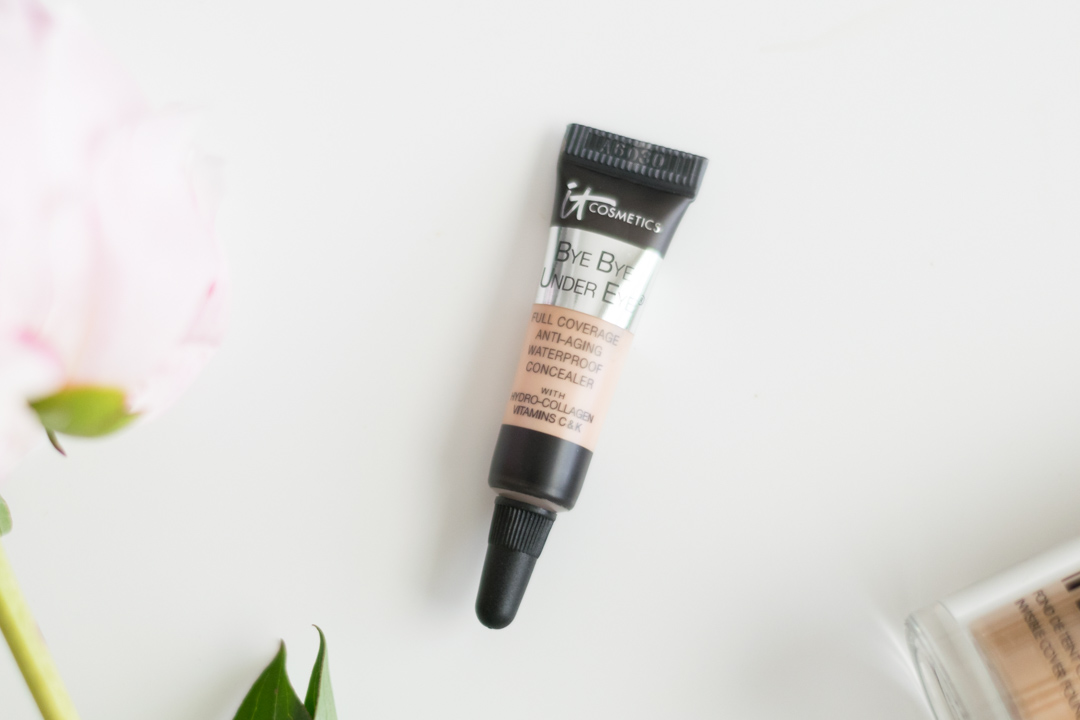 IT Cosmetics Bye-Bye Under Eye Concealer: I received this as a sample, and it uses anti-aging technology to help treat the appearance of lines, wrinkles and discoloration, conceal dark circles, blemishes  and redness. It's also waterproof and super long-lasting. A little bit goes a long way, so you definitely get your money's worth purchasing the full size.
Have you guys tried any of these products yet? What are your summer makeup must-haves? Let me know in the comments! 🙂 Have a happy hump day!
xx, Taylor
SHOP THE POST: