It's here, it's here! My absolute favorite sale of the year: The Nordstrom Anniversary Sale! I woke up at 4am just to browse and select my favorites for you guys… and it totally helped that Tom woke up at the same time to watch the golf Open Championship! Haha. 🙂 This sale is that big of a deal though, and I wanted to let you guys know about the best items before they sell out!
If you are a Nordstrom card holder like myself, you are officially in the Early Access club and can start shopping the new fall merchandise at discounted prices, making them way more affordable! (Including, but not limited to, brands like Tory Burch, Rebecca Minkoff, Paige Denim, BP., Frye, Kate Spade, Vince Camuto, and Kendra Scott). These aren't last years styles, either; these are brand spanking new! Now's the time to purchase those discounted investment pieces. You won't find these pieces on sale later when the temps cool down! No worries if you aren't a cardholder, by the way–you'll get to shop the sale next week on July 22nd until August 8th! Just bookmark your favorites and shop them later. 🙂
I'll be doing a few different shop posts regarding the sale, but I rounded up my favorite picks for Early Access today.
This sale is Nordstrom's biggest sale of the year where they bring in the most revenue (even more than the Christmas sales!!) You may want to consider doing a little shopping for others, whether it's for a birthday or Christmas gift. Christmas isn't that far away, people… 😉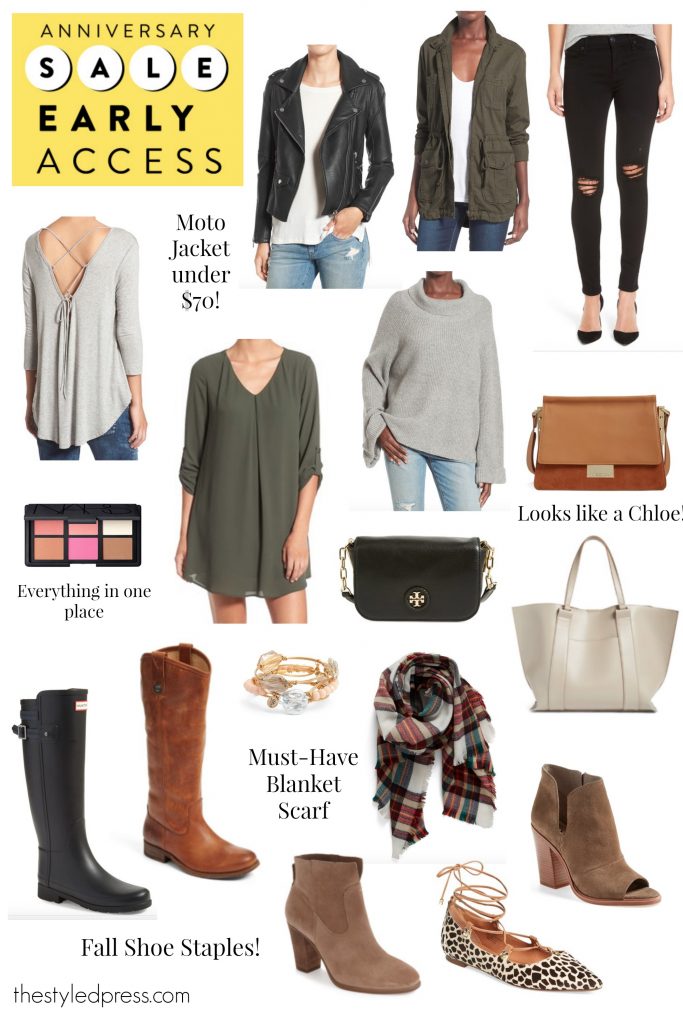 Happy Shopping!
xx, Taylor
SHOP MY FAVORITES: