If you've been following me for a while, it'll be no secret that my all-time favorite TULA product is their eye balms! The Glow & Get It Balm was the first to launch, then Rose Glow & Get It (my personal fav!), Glow Hour, and then most recently, 24-7 Power Swipe. Each eye balm has different benefits and features, and I am giving an honest review on each one in today's post. You can use code TAYMBROWN for 15% off all eye balms (and sitewide) once you decide on your favorite(s)! 🙂
I don't have the Glow Hour eye balm in my possession currently, but I have tried it and decided it wasn't for me. I have friends that love it, though! I just felt the sheer peachy color didn't neutralize on my skin tone like it does nicely for others, and I just prefer the others.
Here's a swatch of each one (top to bottom: Glow & Get It Balm, Rose Glow & Get It, 24-7 Power Swipe [no color]):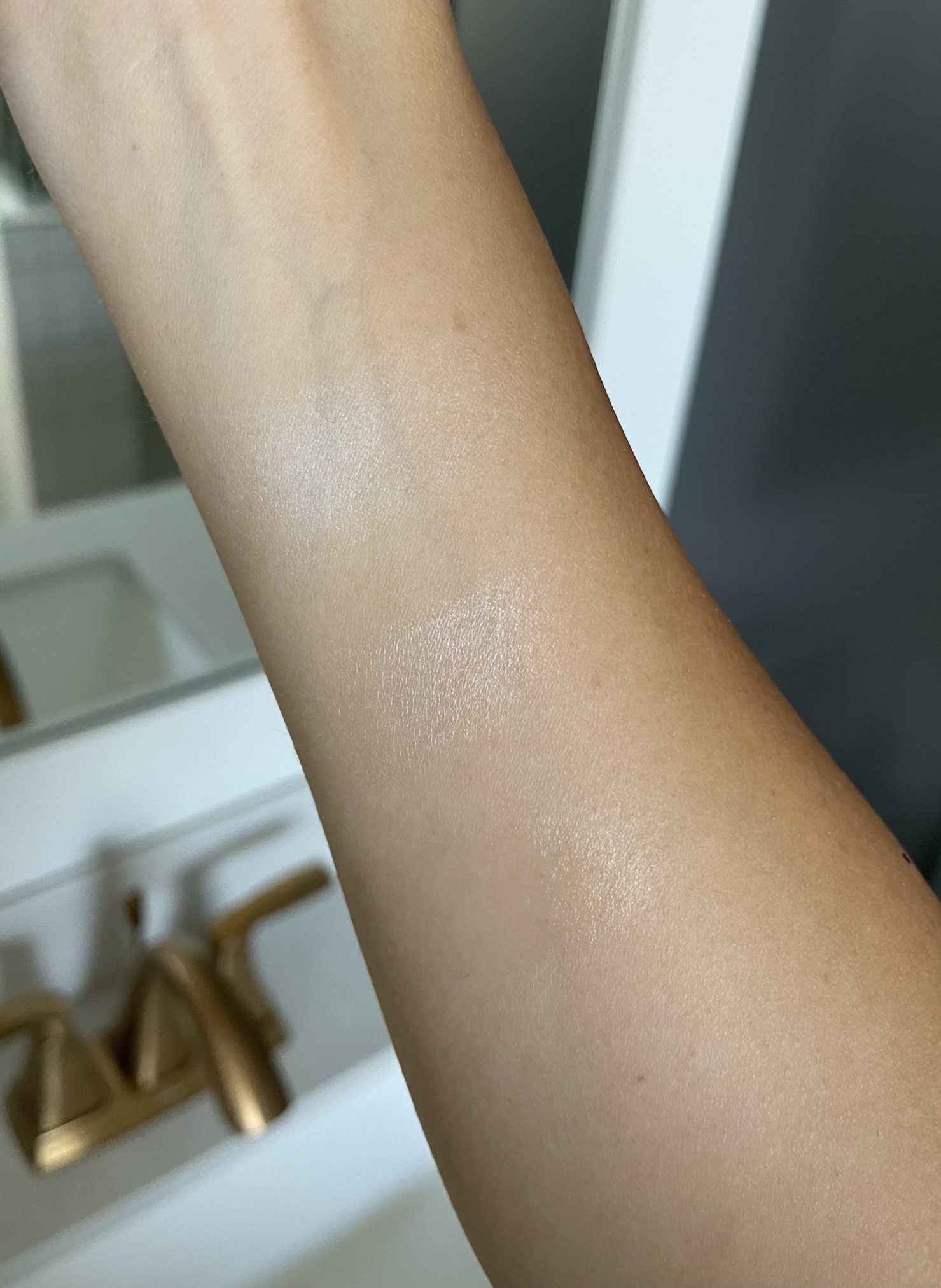 Glow & Get It Balm: The O.G. of the pack! This balm contains hyaluronic acid and provides a lit-from-within glow while hydrating, cooling plus helping to reduce the look of fine lines & wrinkles around the eye. While it's sheer, it has a very subtle blue tint that helps to brighten the under eye and cancel out dark circles.
Rose Glow & Get It: Made with the same ingredients I love in the original eye balm above (probiotic extracts & superfoods like caffeine, aloe & watermelon!), plus the addition of rosewater & rosehip oil (known to be a plant-based retinol alternative). The sheer tint of this balm is pink vs. blue. This is my personal favorite eye balm that I've been using daily since it launched over a year ago!
Glow Hour: As I mentioned above, this one wasn't a big hit for me, being that the color just didn't work for my skin tone, but I know it has worked for many others! It's specially sized to fit in the small corners of the inner eye, and features grapefruit & algae to brighten and lingonberry to protect from the damaging effects of pollution & blue light. Each swipe cools, hydrates, luminates with a golden-peachy glow.
24-7 Power Swipe: If you have used TULA's 24-7 Day & Night Cream, this is essentially the same product in an eye balm form! Ingredients include squalane, caffeine, apple & watermelon to hydrate, firm & improve the look of eye puffiness, and cocoa seed extracts to provide antioxidant protection. Also formulated with peptides & collagen to help reduce the look of fine lines & wrinkles. This eye balm is completely sheer without any color, unlike the others.
I hope this review helped anyone trying to decide which eye balm to try! Don't forget, you can use code TAYMBROWN for 15% off any of these eye balms and sitewide at TULA!
-T
A big thanks to TULA for partnering on this post! As always, all opinions are my own.