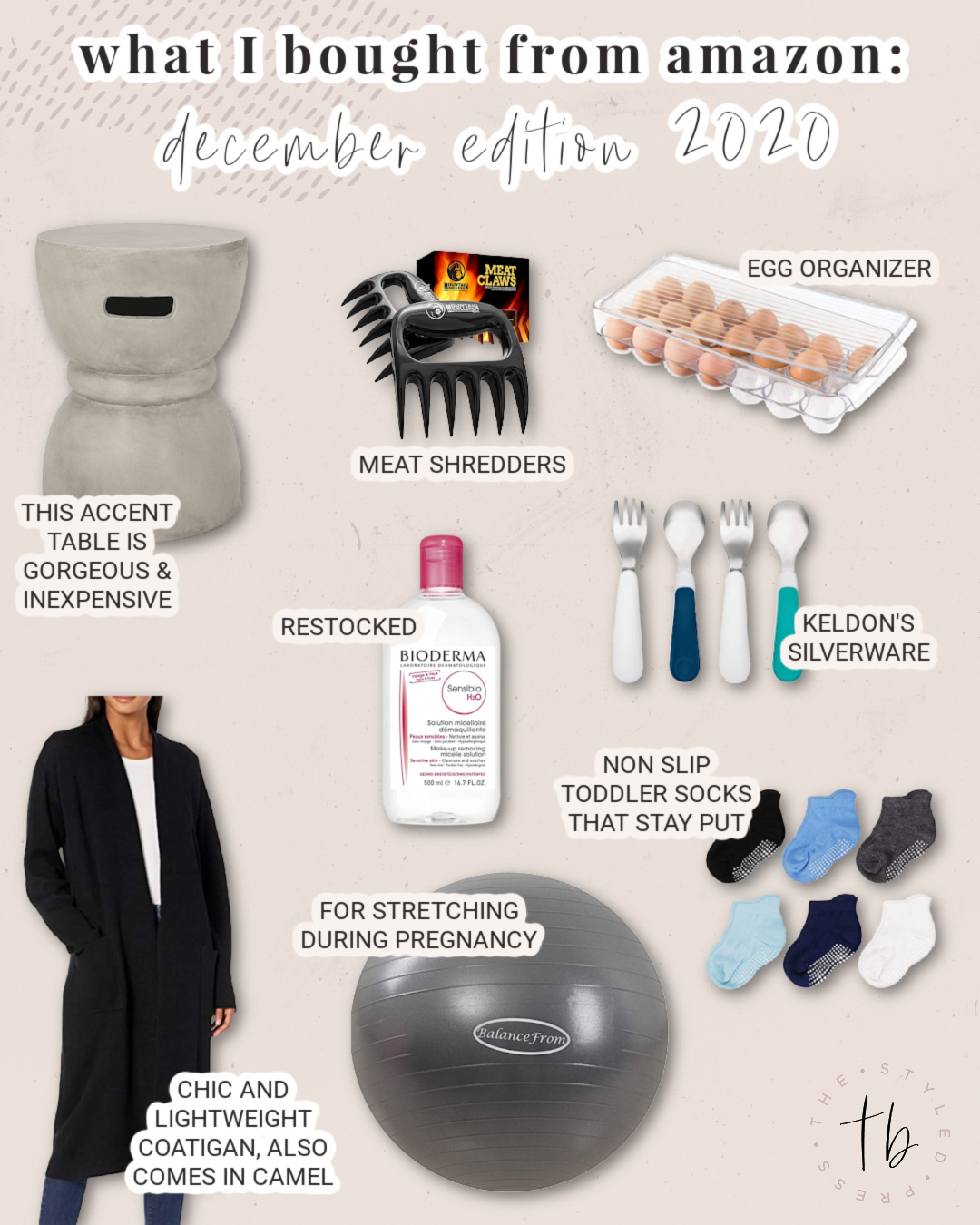 1 // Accent Side Table This indoor accent table was a perfect addition to our upstairs living area. Super pretty and affordable price!
2 // Open Front Cardigan Love this open-front cardigan! It's lightweight and also comes in camel. True to size, ordered a S.
3 // Toddler No-Slip Socks Kids and socks don't always agree, but these socks are great for Keldon. They stay on his feet and they are non-slip!
4 // Plastic Stackable Egg Holder This egg holder is an awesome organization add for the refrigerator. It holds 21 eggs and it's stackable so you can easily incorporate it into your current organization set up!
5 // Meat Shredder It's pretty self-explanatory why we bought these: to shred meat! These make it easy to hold meat in place and shred at the same time. Good for BBQ chicken, pulled pork, etc.
6 // Micellar Water Just restocked on my favorite micellar water! I use this as the first step of my morning skincare routine.
7 // Yoga Ball I bought this yoga ball to stretch during pregnancy. It's also great to sit on to relieve back pain.
8 // Toddler Fork & Spoon Set We got these for Keldon – his Mickey ones were starting to peel, and he has graduated from the plastic. These are perfect!
-T