When I chat with my friends, family & all of my internet friends (you guys!), I often get asked what I miss most during pregnancy/what I am looking forward to after I have the baby, so I thought it would make for a fun and interesting blog post for some!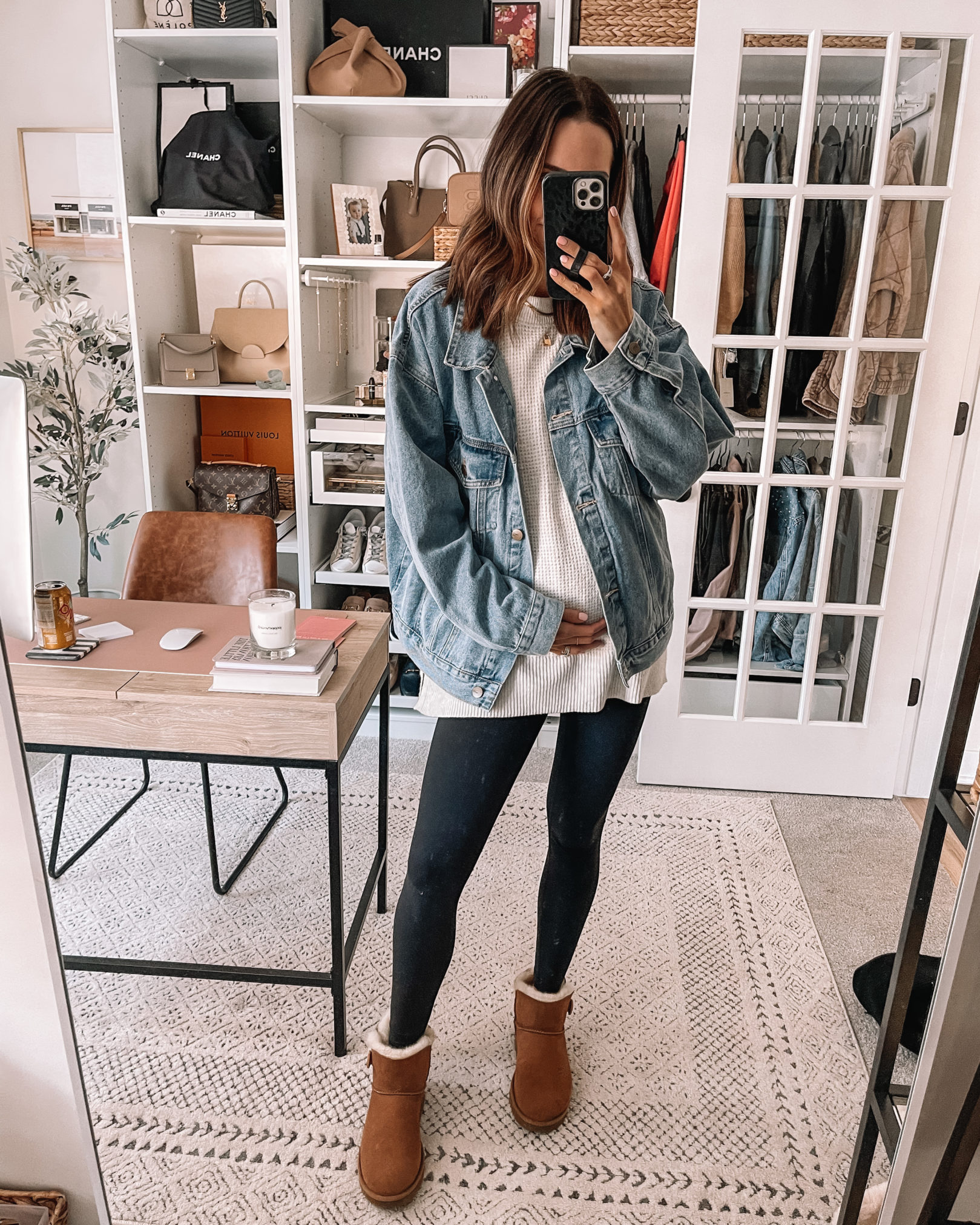 Spicy Tuna Rolls and Jimmy Johns Beach Club Sandwich. You always want what you can't have, and that rings especially true when you shouldn't eat certain things during pregnancy! The JJ Beach Club was my first meal after giving birth to Keldon, and spicy tuna rolls were consumed during our first restaurant outing after. Pretty sure I'll be following suit with this baby!
CBD. If you've been tuning into my daily life on IG stories the past year, you'll know how much CBD from Equilibria has helped give me balance, peace and minimize the day-to-day anxieties and stressors. Since there aren't enough studies done on women taking CBD during pregnancy, I have decided to stop taking it. Everything made me pretty nauseous during my first trimester so I didn't miss it much then, but now that I feel like "me" again in this second trimester, I'm definitely missing it! If you haven't tried it and are interested, I always tell my family & friends to give it a good 3 months of daily use. CBD works best when taking consistently! Start with the Brilliance Box or Balance Box. My routine was taking 2 soft gels every morning and drops later in the day as needed. I didn't always need to use the drops, but if I were to ever forget to take my soft gels or if I was having a tougher day or tough time sleeping, the drops work so quickly! I recommend trying the flavored version of the drops. (Note: their relief cream is awesome on aches and cramps! Same with their mineral soak and bath bombs). You can use code taylorbrown for 15% off your first order (subscribers will save an additional 20% off)!
Beer, wine, and yummy cocktails. I'm sure it goes without saying, but sometimes I miss a nice, cold adult bevy, and I am especially excited to break in our new wet bar that just got completed last month! I love the idea of making homemade cocktails on our new bar.
Ab workouts and harder workouts in general. I am currently keeping up with a consistent prenatal workout routine, but of course, that leaves out ab exercises and challenging workouts that make you feel like a badass after you're done! Although I don't necessarily enjoy hard workouts and ab exercises while doing them, I never forget how good I feel afterward.
My emotional control. Lol! Raging hormones makes me cry/get upset so much quicker. Especially since I don't have my CBD to help me stay balanced!
Having caffeine at will. I basically look at anything with caffeine through a microscope to stay under 200mg a day. I think the one benefit of this is that I lowered my average caffeine intake to 1 coffee a day when I used to have 2-3!
Using retinol and acne-targeted skincare. I wrote a blog post a couple of weeks ago on my new pregnancy skincare routine, and also mentioned the products I took out of my routine and why. Some of the most effective skincare products are off limits when growing a human!
Pre-pregnancy body. Getting dressed and feeling cute/confident when pregnant doesn't come easy. And you are pretty limited with what you can wear (I miss wearing my favorite high-waisted jeans)! But you do get sweeter looks and gestures from strangers when you're pregnant, so there's a plus. 🙂
Not sneezing and peeing your pants. Hahahaha ok, so this probably doesn't happen to everyone – I don't think it happened when I was pregnant with Keldon, and I always thought it was more of a postpartum thing. But lately, if I have a big sneeze and a somewhat full bladder… you can probably guess. It's not much but it's still embarrassing and sucks, lol!
Winter sports like snowboarding and ice skating. I'm not a big snow boarder or ice skater by any means, but I have always enjoyed at least one outing during the winter season! Due to the risks of falling with these sports, I missed out on them this year.
Is there something that you miss that isn't on my list? The good news is, pregnancy goes by pretty fast, and you don't have to say goodbye to these things forever. 😉 Enjoy every sweet moment of pregnancy, mama!
-T