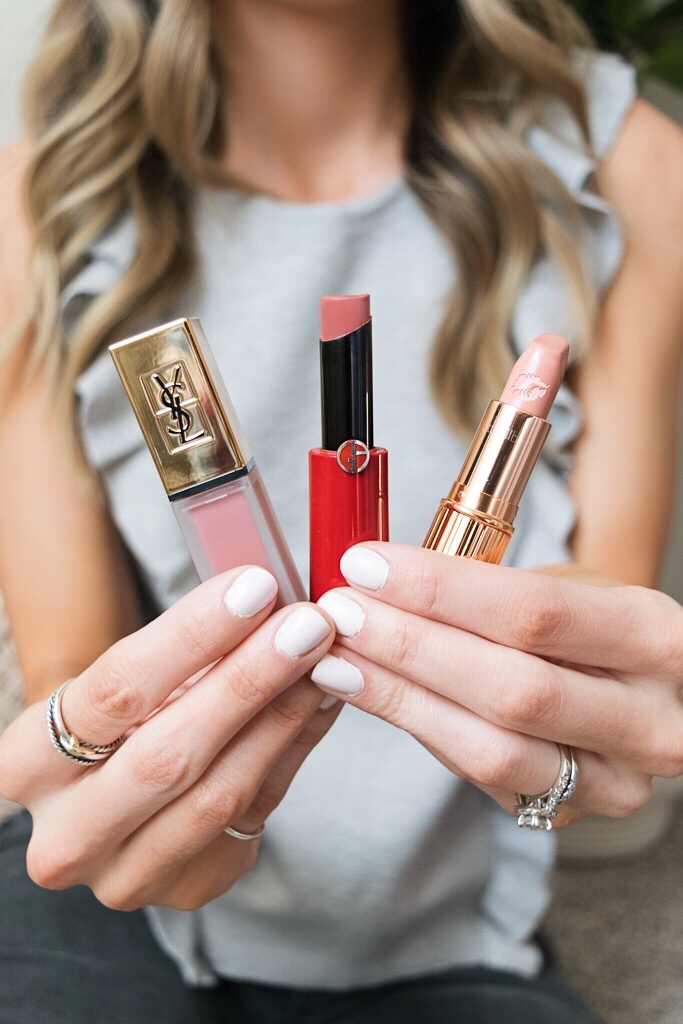 Hello, and happy Sunday! Since I hop on Insta Stories daily, I often get questions about what lip color I'm wearing, being that you get to see my face up close and personal so often. 🙂 Typically, I go for "my lips but better" pinks, nudes and mauve-toned shades. These are the most flattering for my complexion, work with any outfit, and I never have to worry about lip color transferring over my face/clothes since bold colors don't always like to stay put on my lips, lol. Anyone else?! In collaboration with Nordstrom, I'm sharing my 3 current go-to lip colors that you can find at Nordstrom and are suitable for everyday wear, whether you are headed to the office, happy hour, or running around town!
Bless Nordstrom's heart for free shipping and an amazing return policy on every purchase. Even when you order a single lipstick! And I'll give you one better, they also offer free beauty samples with every beauty purchase. I have found lots of great new products to try because of these sweet little samples! (Recently discovered the magic of this concealer, this perfume, and this lipstick [Velvet Teddy] due to free samples from my beauty orders – thanks, Nordstrom!)
My 3 Current Go-To Lip Colors
If you don't know already, lip products are my absolute favorite makeup product. I am completely obsessed, and it's definitely my most purchased type of beauty product! That being said, I've tried lots of lip colors. The 3 that I have been wearing most frequently are below:
This is a lightweight, high-shine and hydrating lipstick with a balmy texture. In one swipe, you get beautiful, vibrant color and your lips actually stay hydrated for hours, unlike other lipsticks that can end up drying out your lips. I've been wearing this one for nearly a year now, and it's the one I typically grab and put on before I get to work. I usually leave it in my car since it's a no-fuss application and looks great with any makeup look and outfit! A little goes a long way, so this tube has plenty of mileage in it. I also have the shade '300 Play', which is a flirty cherry-red color.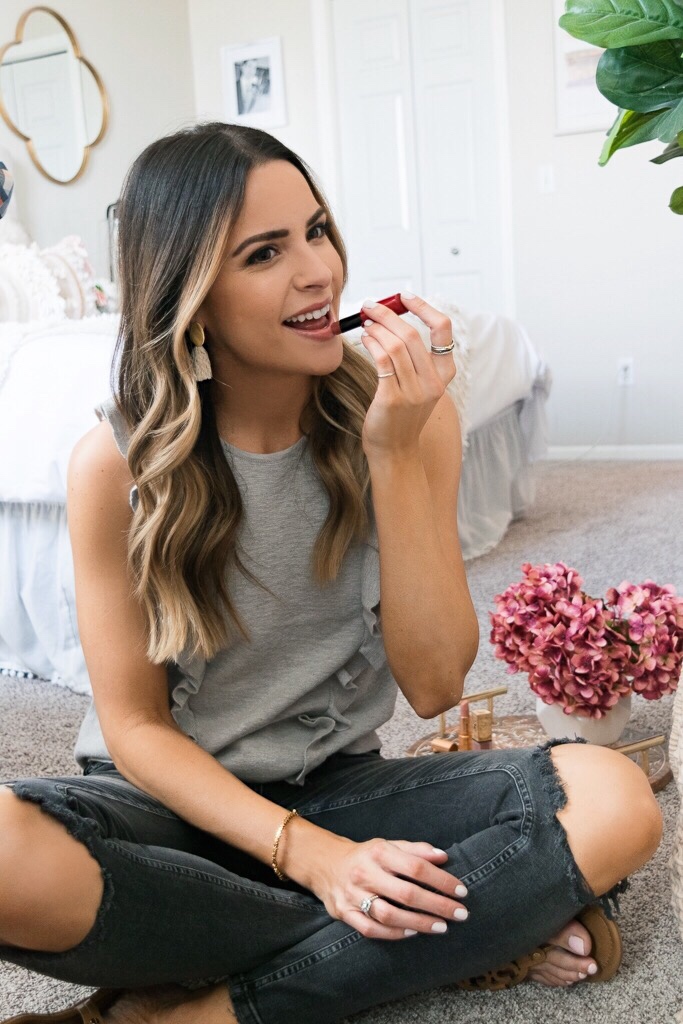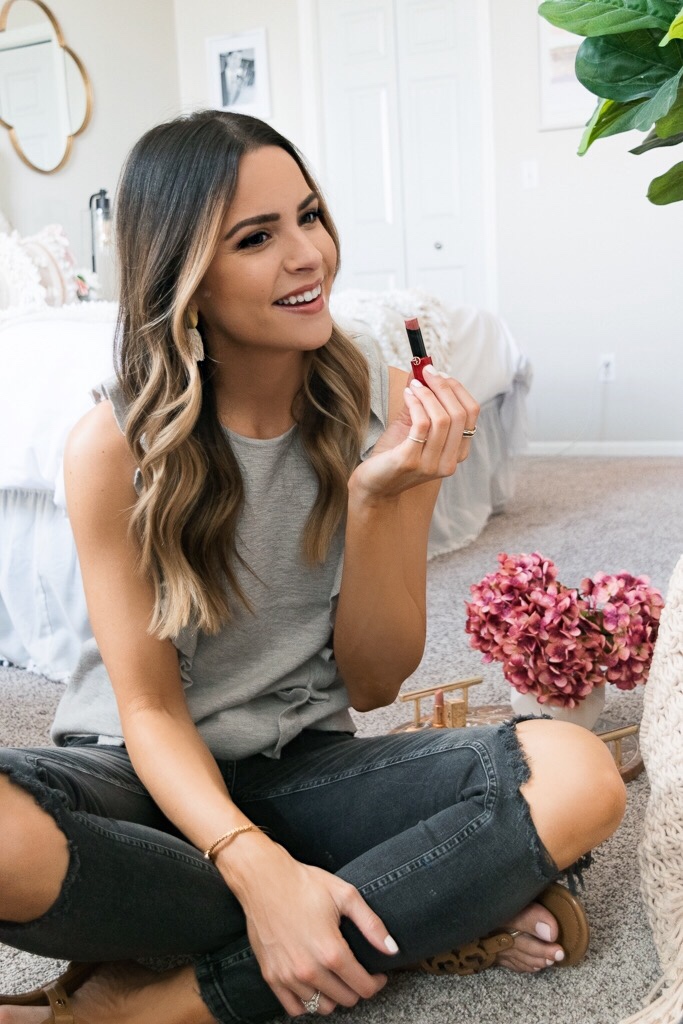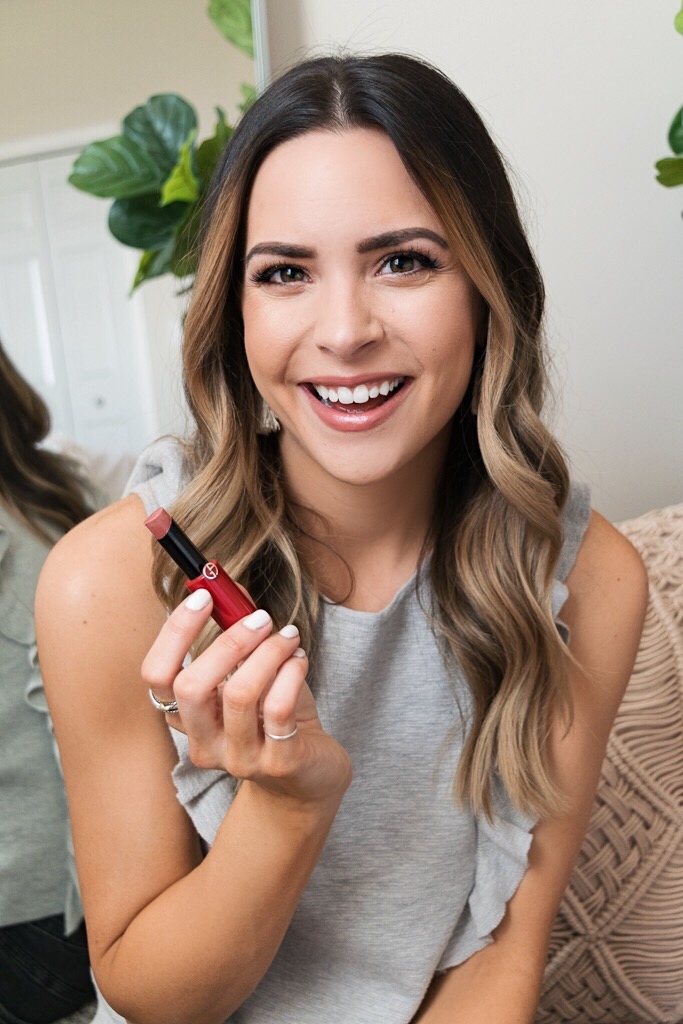 Look no further if you have been on the hunt for a beautiful nude lipstick that lasts, doesn't look dry or look "dead" (we've all been there)! I actually used to avoid nude lipstick since I could never find one that worked for me, until this amazing lipstick came along! Pro tip, wear a muted pink or dark nude lip liner underneath this lipstick to give your lips more definition and achieve the perfect pout; an absolute must-do for me! I typically wear this one in 'Pillow Talk' (more about why this lip liner rocks in this post). I believe this might be the most asked about lip combo via Instagram DM! It's the perfect nude lip with a hint of pink. 'Kim K.W' is the shade that I use in the lipstick, and it's very appropriately named, as it's inspired by her lusted-over perfect nude pout that she's been known for. The formula of this lipstick is amazing, and I look forward to trying new shades!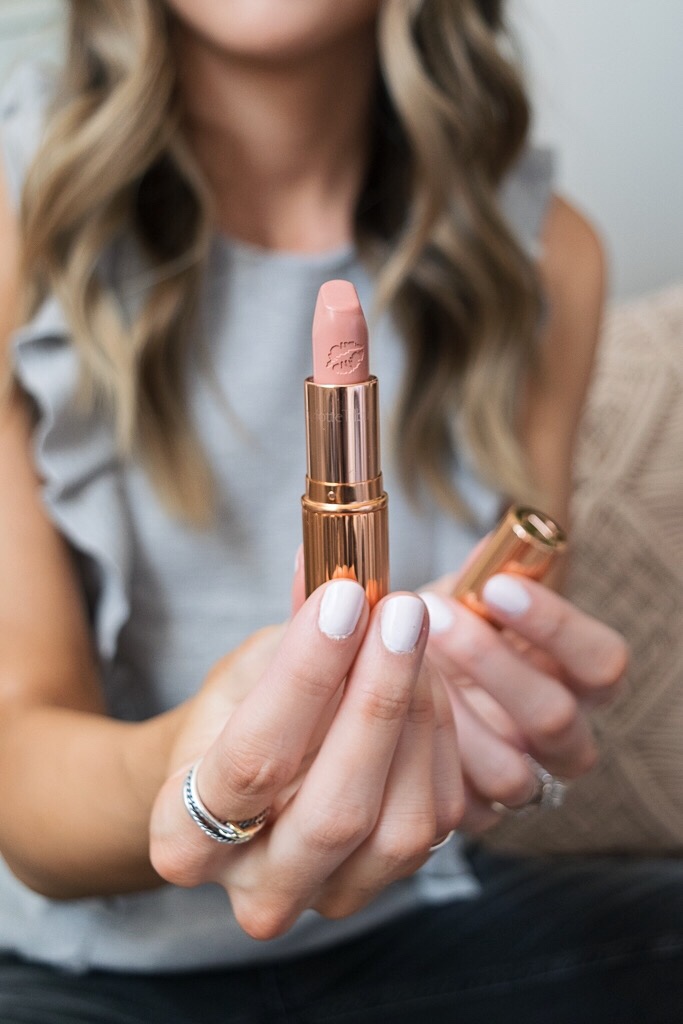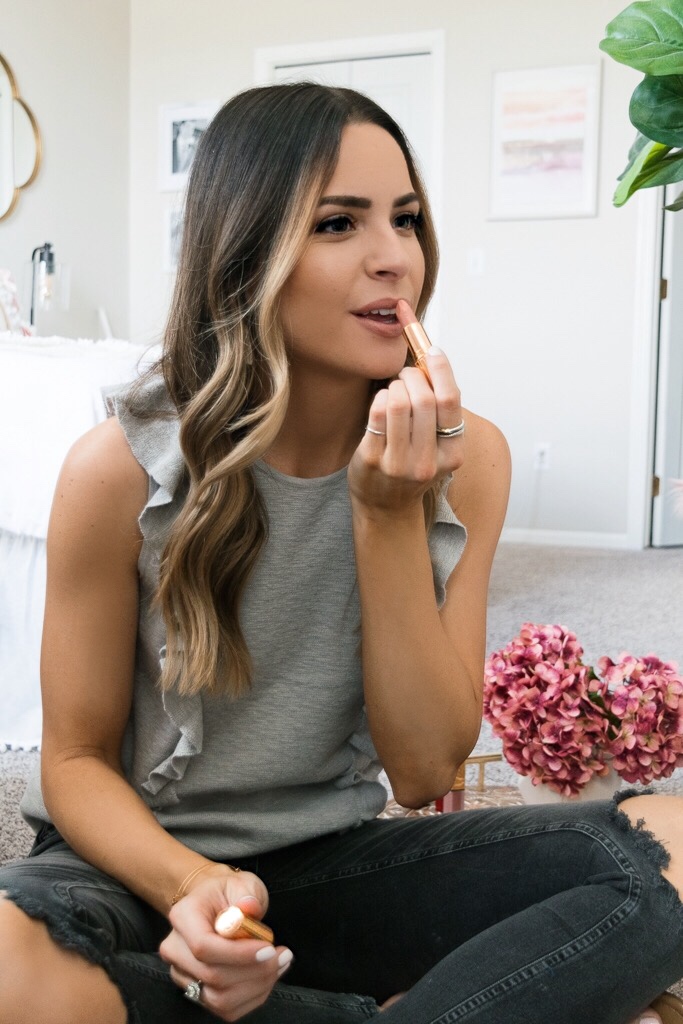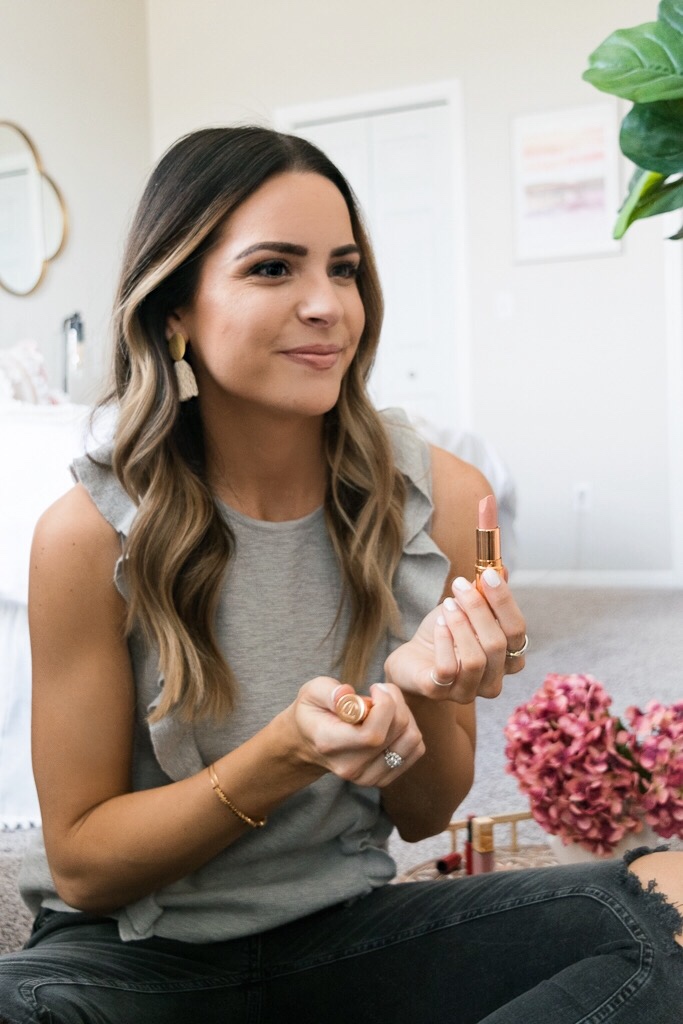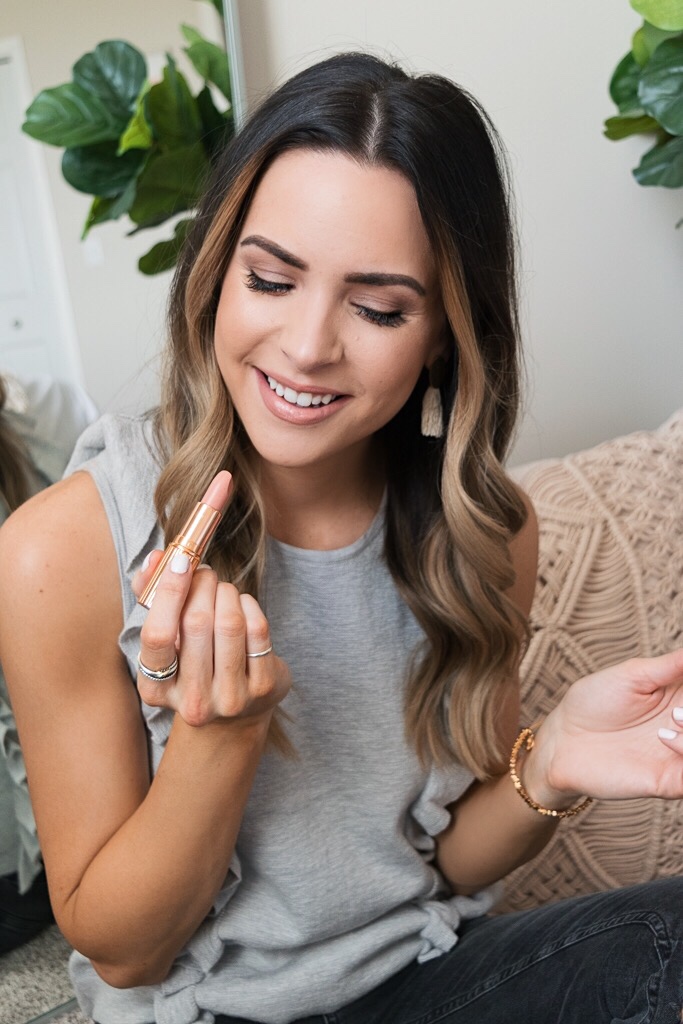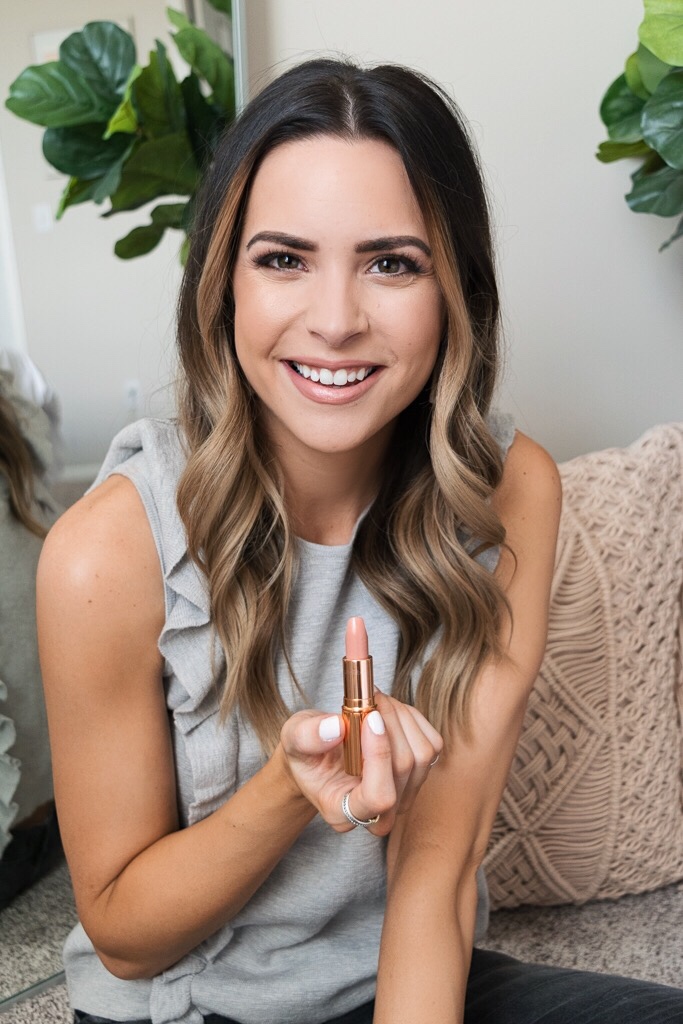 Liquid lip stains have been a favorite type of lip formula as of late for me because of their longevity! However, it can be hard to find ones that don't completely dry out your lips and break apart. I just recently picked up this lip stain in '07 Nu Interdit' a few weeks ago and am super satisfied with the formula, color, longevity and the ease of application! Some lip stains can feel heavy and thick, but this one is lightweight, comfortable and feels like you aren't wearing anything – and I love that. The lip wand makes for an easy application that allows you to line your lips, and you don't have to worry about it feathering or bleeding over your lip line (!!!). Groundbreaking, since I always have to wear a lip liner with other lip stains because of that very reason; but this I can wear all on it's own!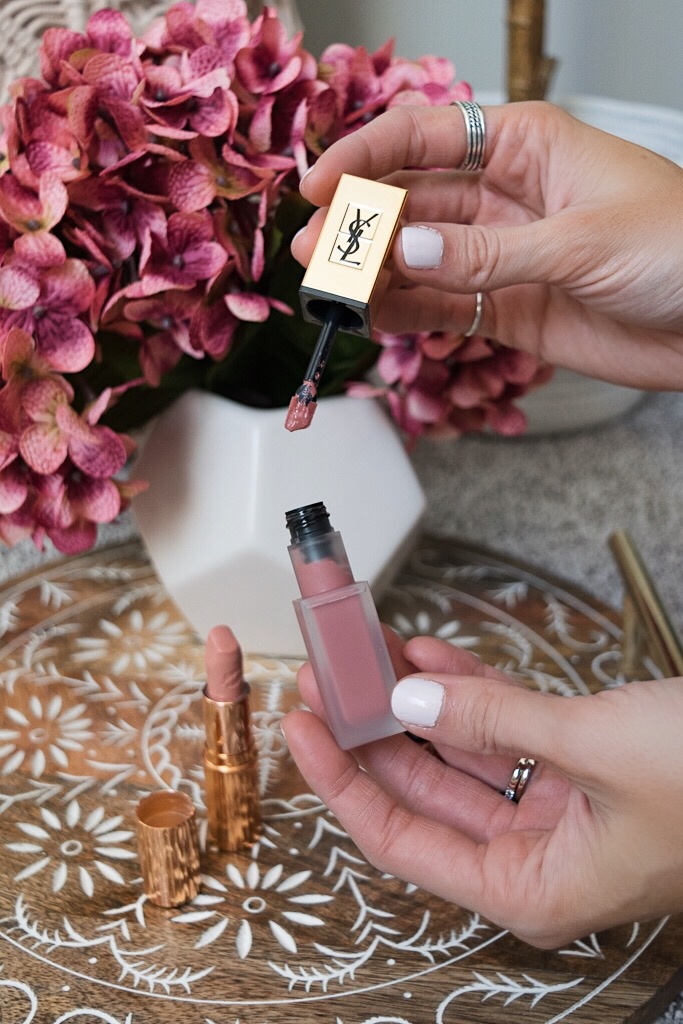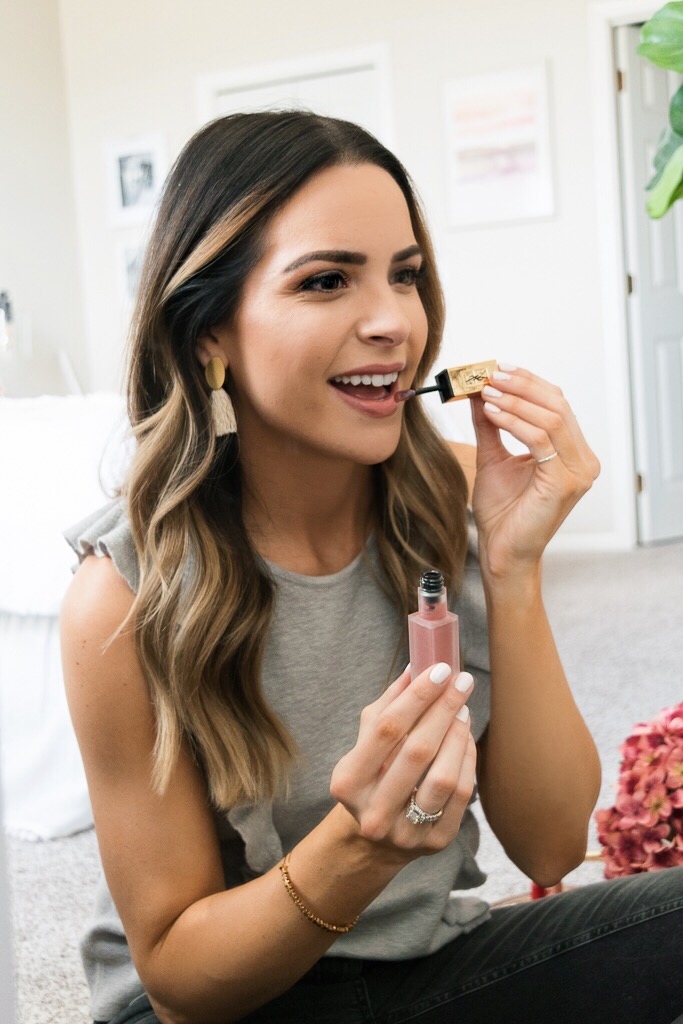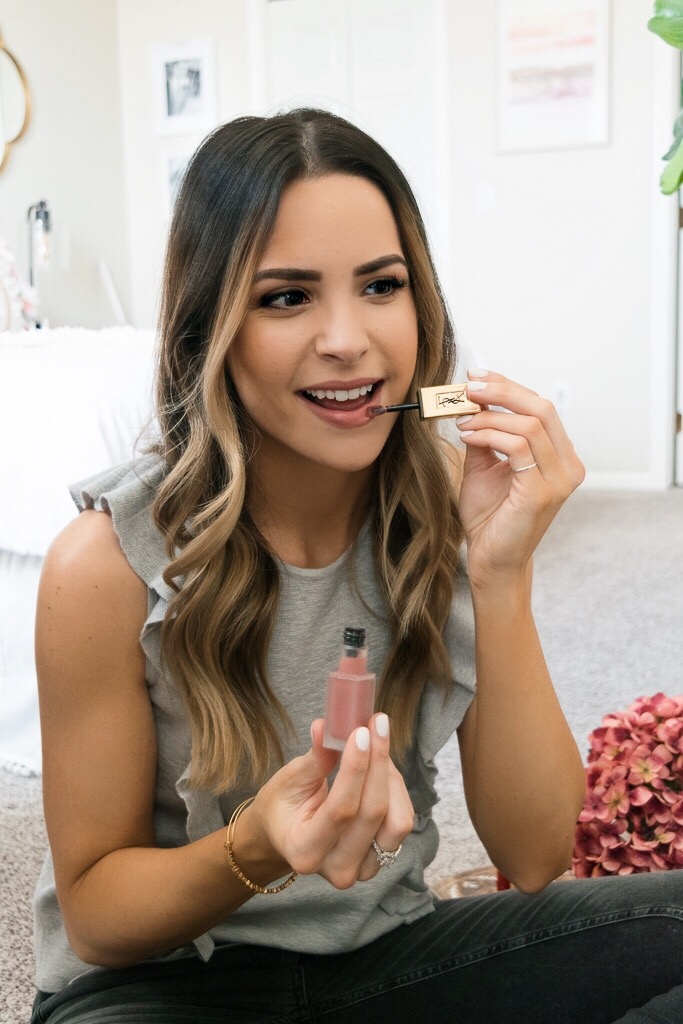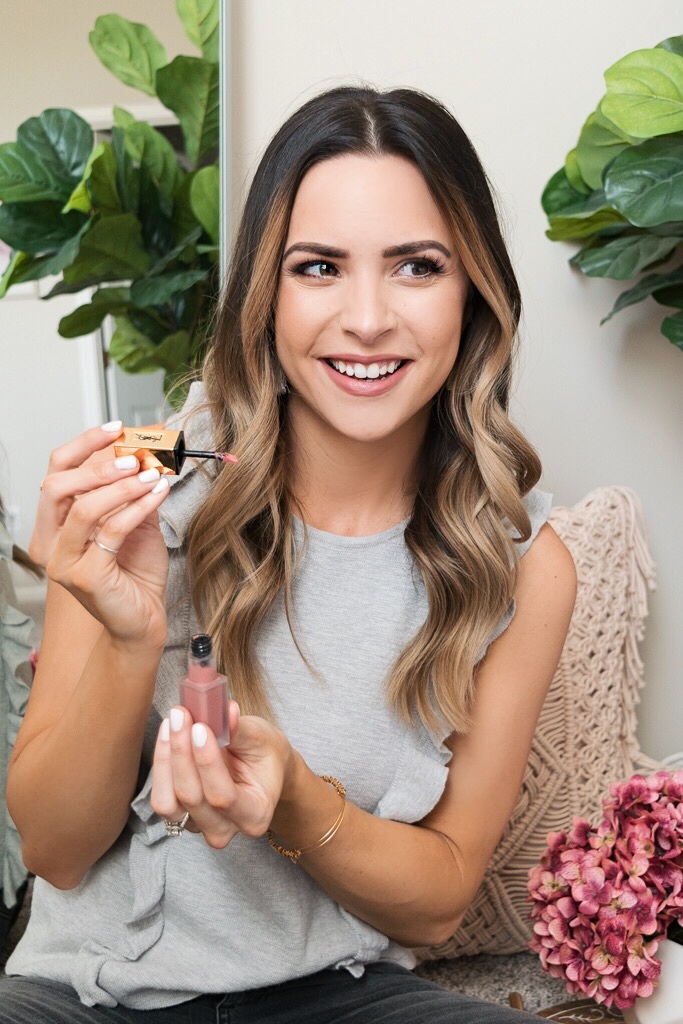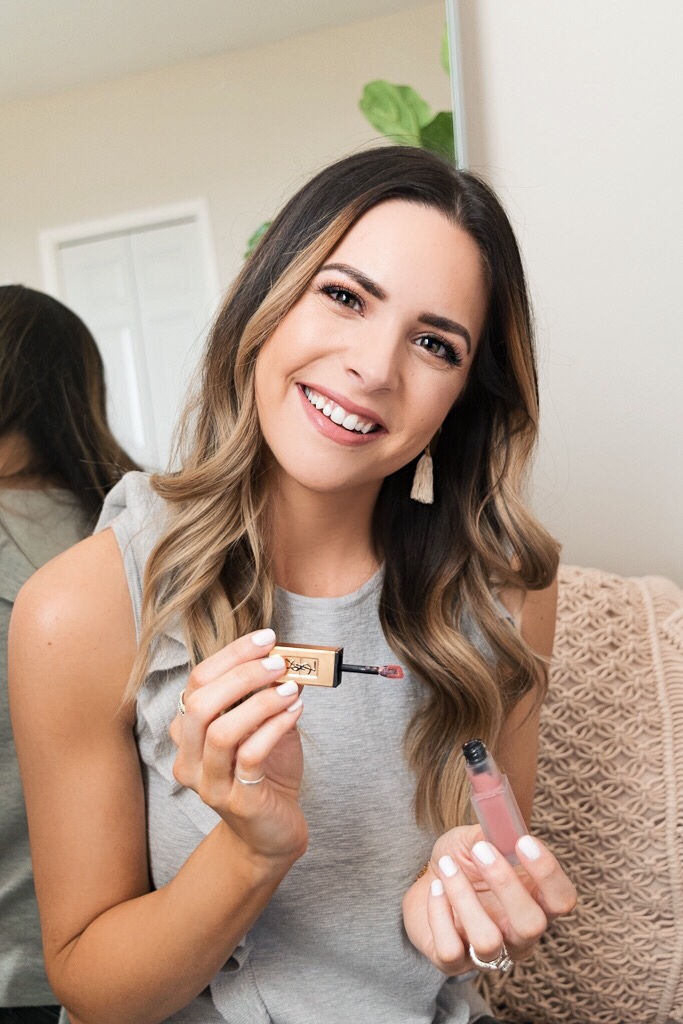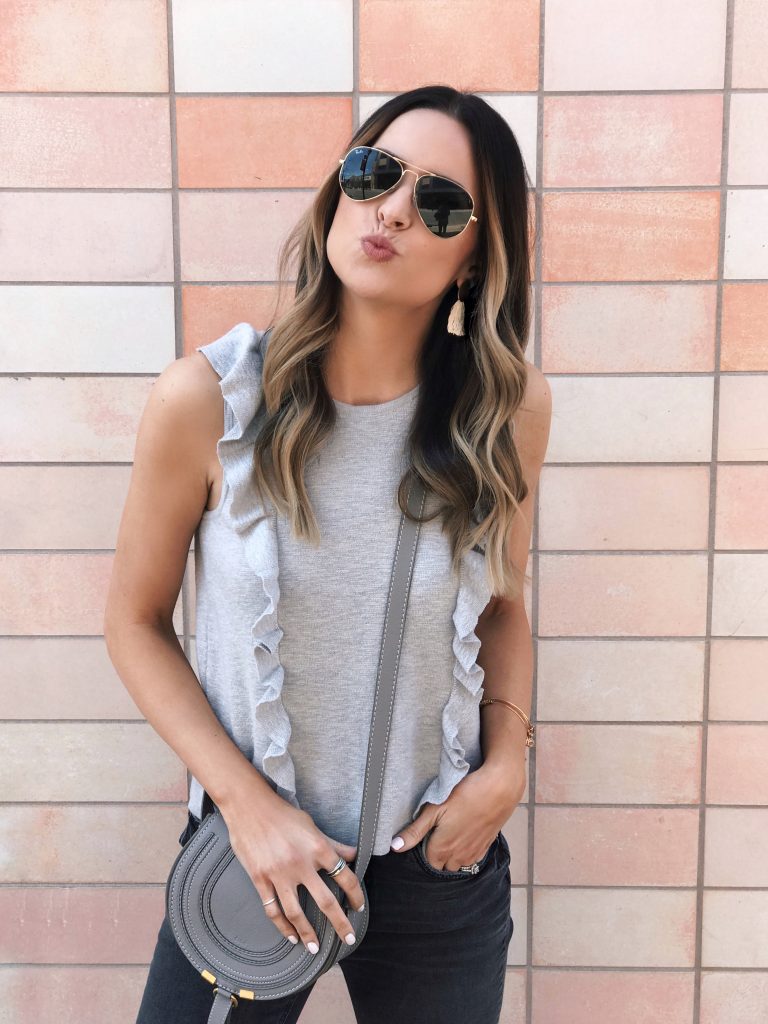 OUTFIT DETAILS:

Do you have any current go-to lip colors that I need to try?! I'd love to hear your tried and true favorites! Enjoy the rest of your Sunday, ladies – cheers to a fresh, new week ahead!

Thank you to Nordstrom for sponsoring this post! All opinions are my own.