Tom and I made a trip to Scottsdale last week (our 3rd trip there!) and wanted to share a full, updated list on all our favorite spots to eat and visit! While we didn't have the warmest weather, it was still a lot warmer than Minnesota! And I was able to wear shorts and short sleeves and get some vitamin D- can I also just say how amazing it is not having to shave when throwing on shorts and short sleeves for the first time?! BLESS laser hair removal!! More on that journey in this post)!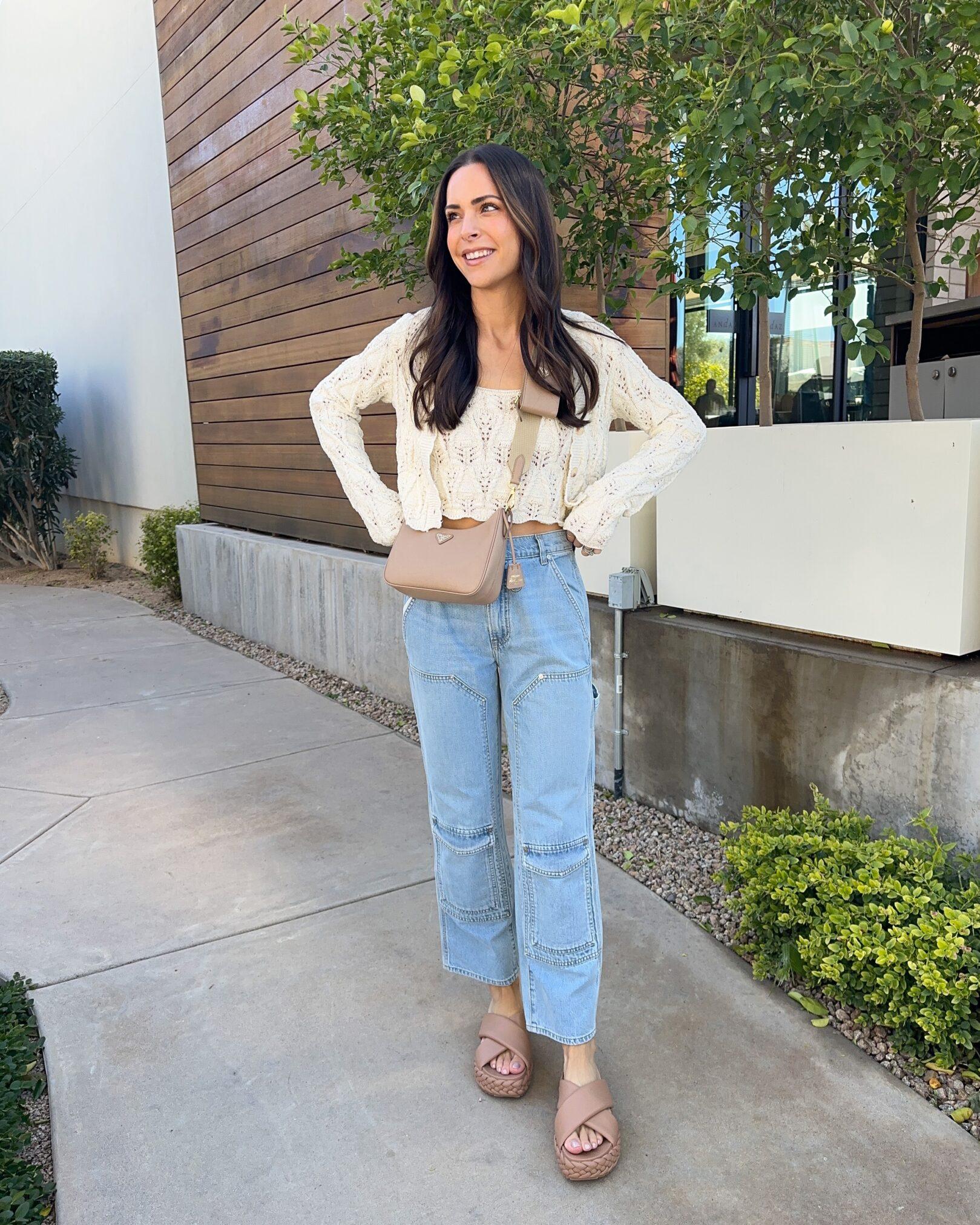 Resorts:
Andaz has been our favorite spot, and this year was our 2nd stay! The last time we stayed was in October during our baby moon (weather was prime that time of year). The bungalows offer a lot of privacy, and the resort itself offers a nice sized pool & pool bar, hot tub, activities you can sign up for, a spa (I recommend!), a great restaurant (Weft & Warp) and fitness center. The service is also top-notch!
The Scott was where we stayed last year. This boutique-style hotel was incredibly cute and Instagrammy. The Canal Club restaurant and bar was also really cool with delicious food and drinks! Service was okay, though we would like to give them the benefit of the doubt because it was during a time period of being short-staffed. We weren't able to check in to our room on time, and getting service for the food and drinks was slow. Other than that, the 2 pools were nice and the overall aesthetic of the resort was beautiful.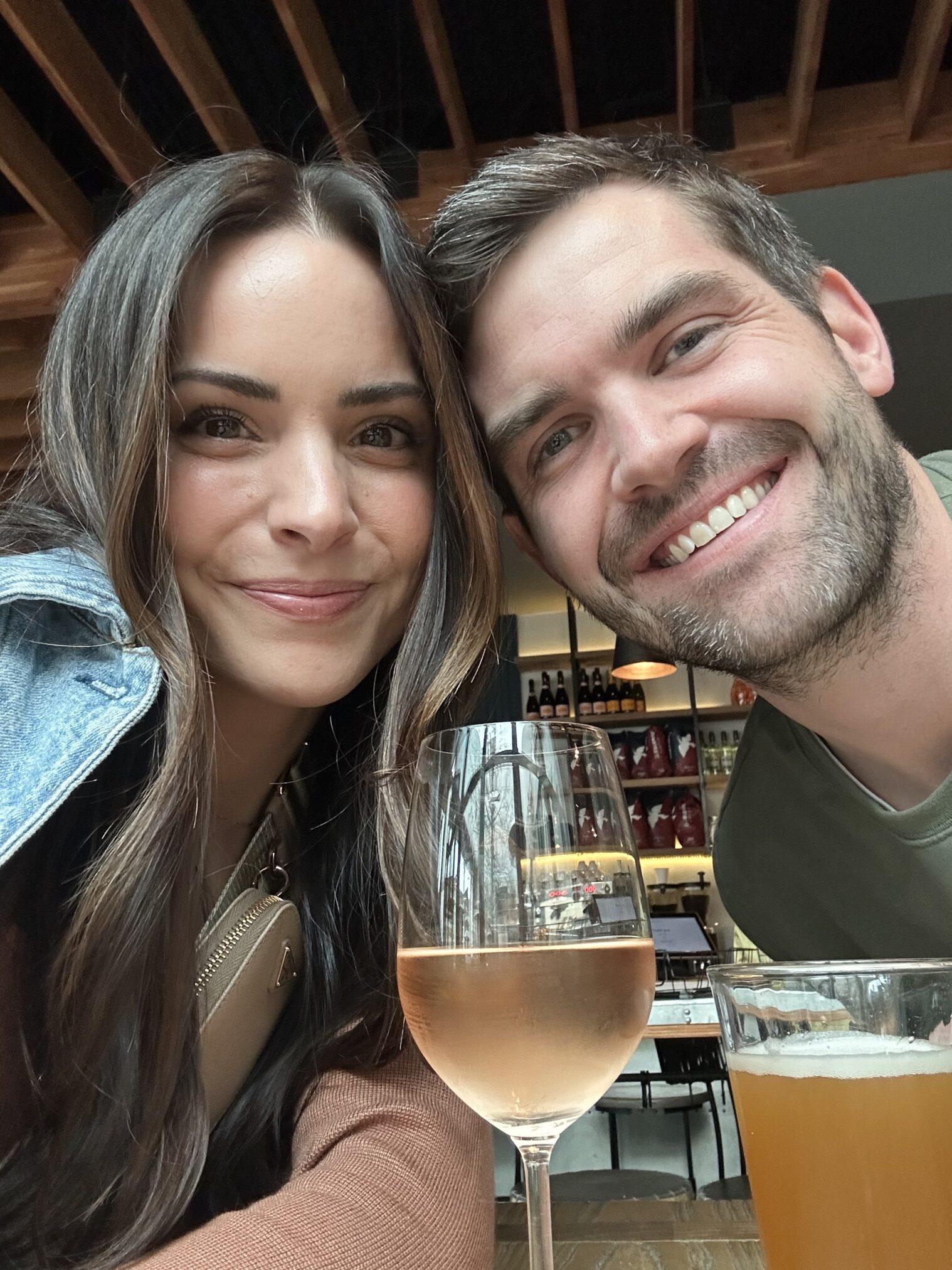 Food/Drinks:
Blanco Tacos – Casual Mexican. Get the spicy marg! Walking distance from Andaz.
Canal Club – Brunch/lunch/dinner. They have a small outdoor patio as well!
Cien Agaves – Casual Mexican. We only stopped here for an app and drink before our dinner plans, so we only had the opportunity to try the green chile cheese crisp and OMG I am still dreaming of it. It was so good!
Culinary Dropout – Lunch/dinner. Casual vibe with a bar, American food. The apps are my fav!
Diego Pops – Get the Brussels sprouts nachos for sure! Those were our favorite. The margaritas were delicious as well. Cute little spot that we went to for lunch during our trip last year.
Grimaldi's Pizzeria – This was the perfect casual spot for dinner during our last night of our trip. A nice family spot! The pizza was SO fresh and delicious.
The Montauk – Coastal, Hamptons vibes. Great spot for brunch, lunch or dinner. This place always reminds me of Summer House!
JoJo's Coffeehouse – Great spot for coffee, breakfast and brunch. Get the coffee flight!
Nobu – $$$$ and upscale. Amazing fusion cuisine with traditional Japanese dishes. Tom & I were overwhelmed at first, but our server did a great job of explaining the menu and offering suggestions. We loved every single thing, and the service and vibe was amazing. We both agreed it was maybe our favorite meal we've ever had! While we love our sushi rolls, skip those here (not their specialty and the other dishes are 1000x better).
OHSO Brewery & Distillery – Super fun atmosphere, especially the patio!
Olive & Ivy – Loved having lunch on their patio during our baby moon.
Sumomaya – We went here for dinner during our baby moon and it was delicious asian fusion food. Fun night time vibe.
Weft & Warp (this is the restaurant at Andaz
Zinque – Brunch/lunch. Connected to Fashion Square, so a great stop before/after your shopping trip. The patio is really cute too, but it was raining when we went. 🙁
A few places on our list to try another visit (follower recs): Morning Squeeze, The Mission, Evo, Maple & Ash, FNB, Chelsea's Kitchen, Toca Madera, Etta, and Buck & Rider.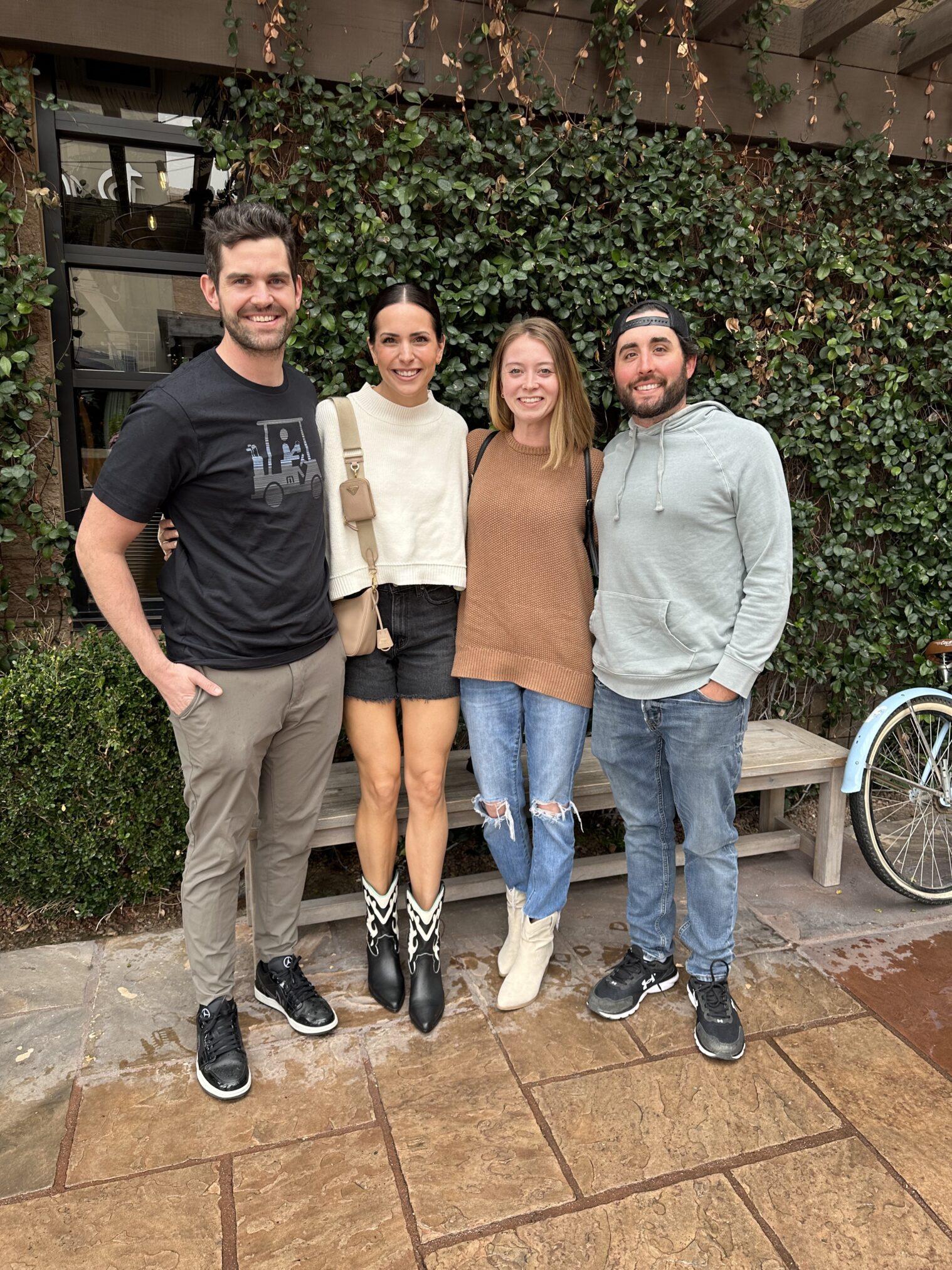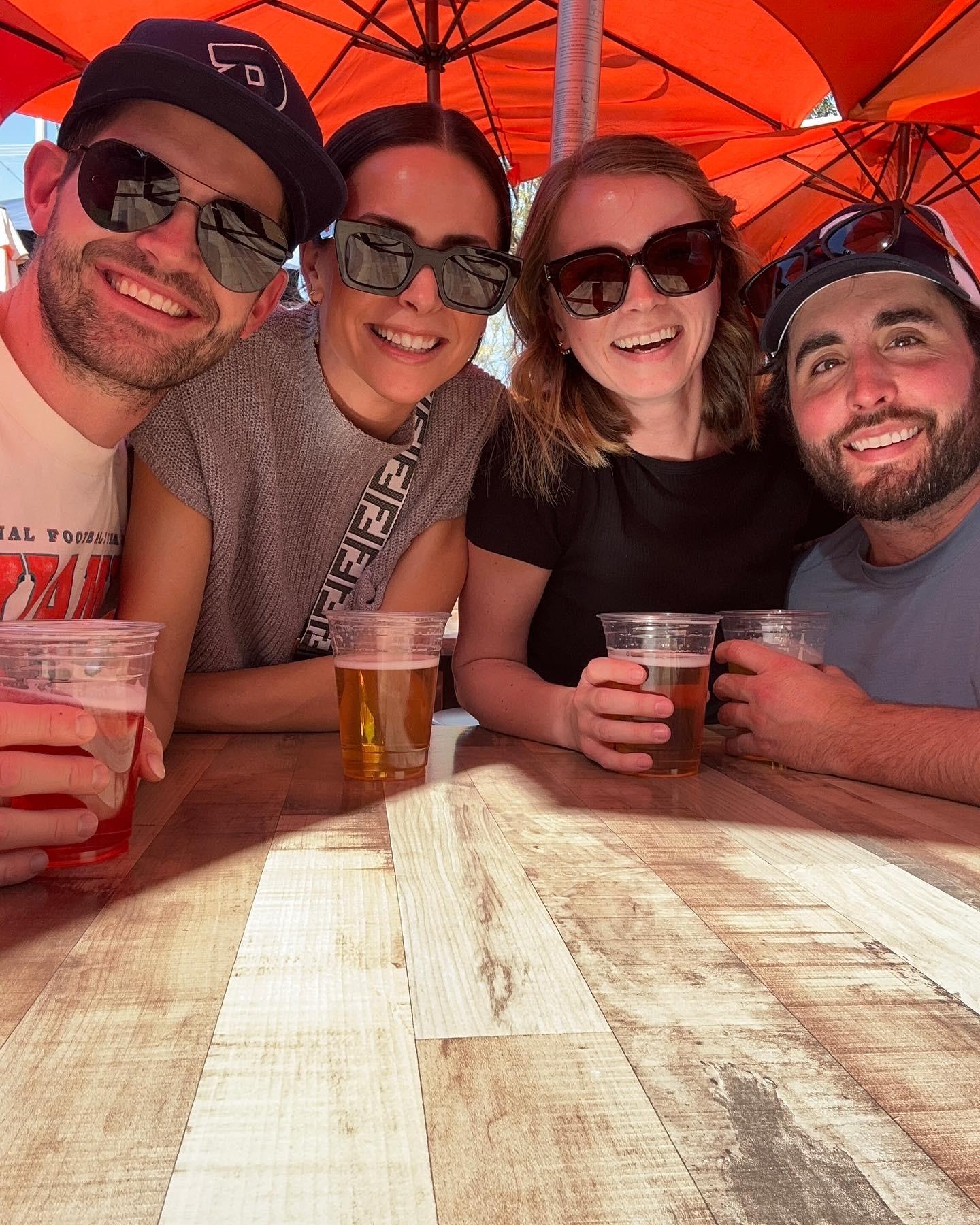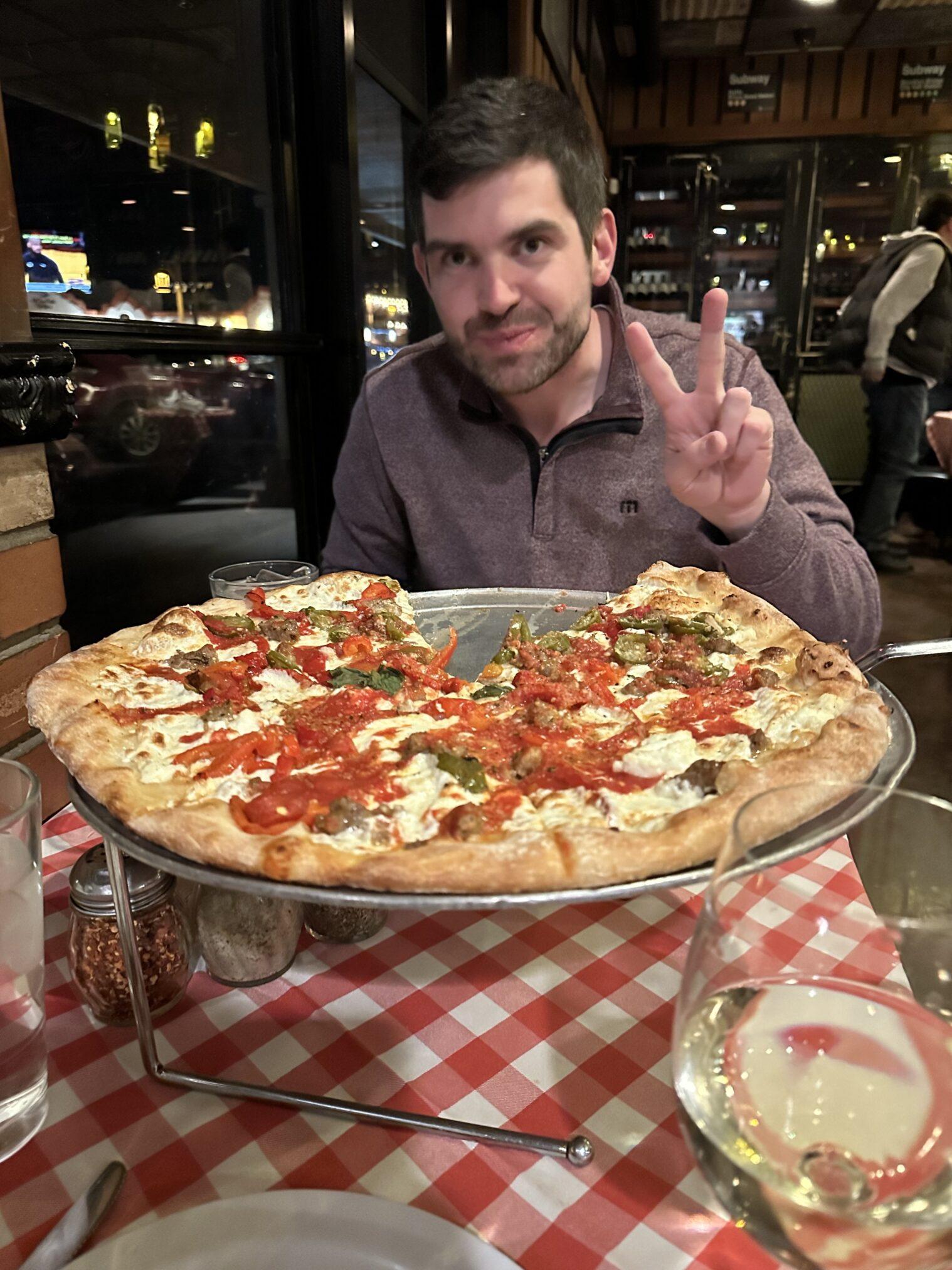 Shopping:
Fashion Square has tons of shops including designer shops like Louis Vuitton, Prada, and Gucci.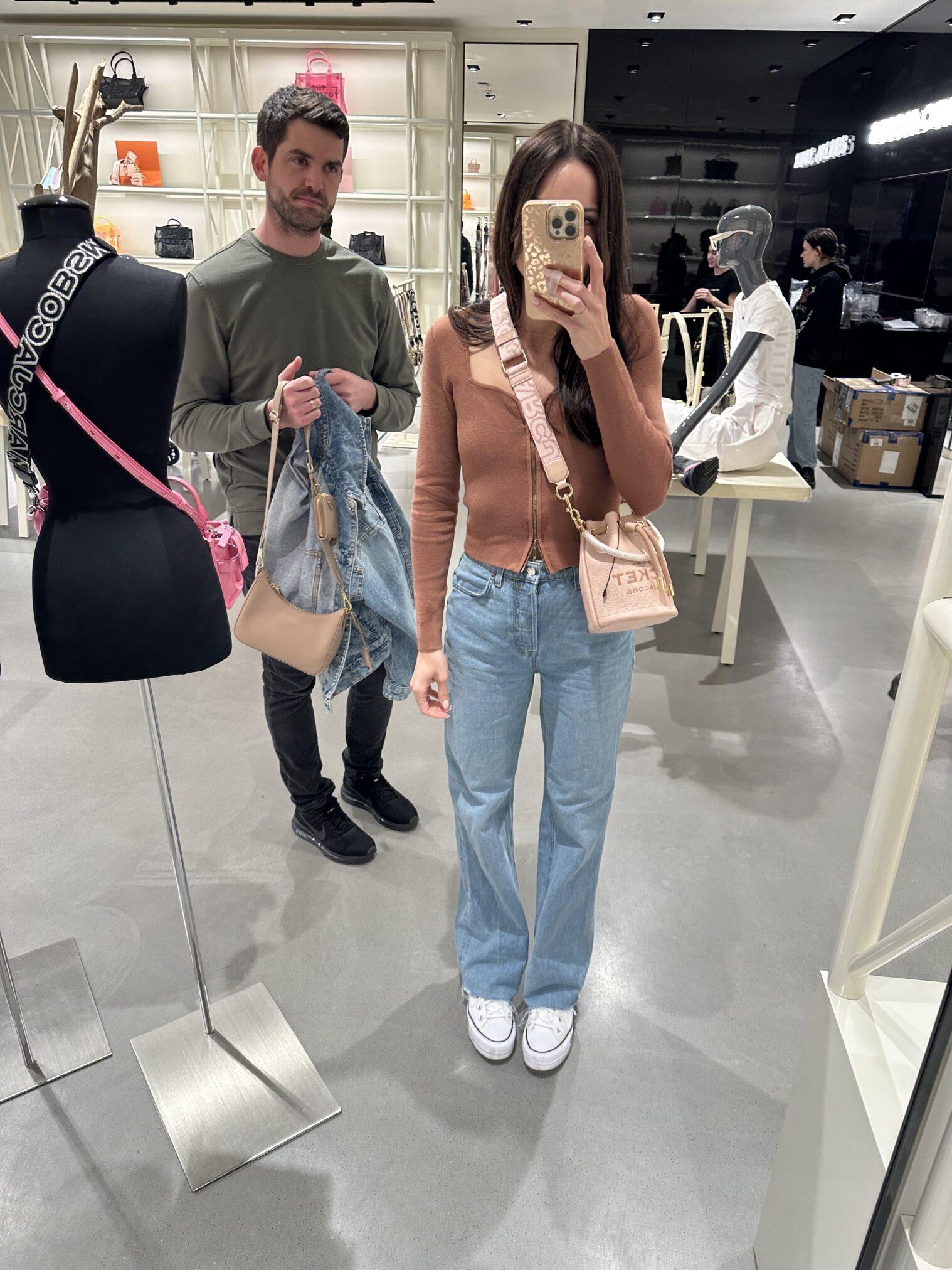 Spas:
I've only been to one spa which was at the Andaz, Palo Verde Spa, and I highly recommend! Tom and I got a couples massage, and mine was a prenatal one.
I think that's everything! Hopefully this guide was helpful if you are planning a trip to Scottsdale. 🙂
-T