Hey guys! As you know, things have been FLYING off of the rack from the Nordstrom Anniversary Sale. Many favorites I shared on the first day of Early Access (here), and Dressing Room Diaries items (here) have sold out, and I keep hoping the popular items will restock! (Which they still possibly could, but you know… times ticking away, and prices go back up on August 7th!) So with that in mind, I did some browsing and found items UNDER $50 and IN STOCK! At the moment, anyway… 😉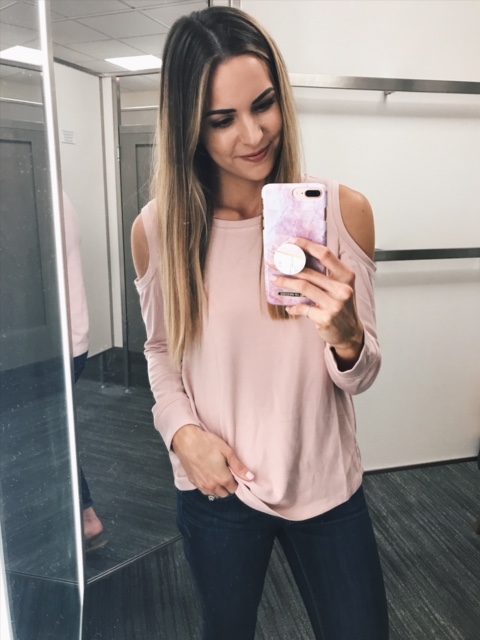 This Cold Shoulder Sweater is still in stock!
Nordstrom Anniversary Sale Shopping Tip:
Keep a browser window open with the specific items that you are hoping to restock, and keep refreshing the page every so often to check if it's back! Many times when the items are restocked, there are only a few available, so they run out quick. I did this recently for this top (obsessed) and it recently came back after watching like a hawk and sold out again the next day! So heads up if you are dying to get your hands on a specific item(s).
CLOTHES & ACCESSORIES

FITNESS

BEAUTY

HOME

Still so many goods available and at an affordable price under $50! Keep in mind: a lot of these items (especially Beauty & Home) would make awesome gifts. Now's a great time to stock up on some birthday/Christmas gifts for those you love, too! I already purchased a couple of wedding gifts and Christmas gifts for others. 🙂 Cheers!